Blockade: Our Simple Visual Editor for WordPress
A simple WordPress page builder that makes formatting content a breeze.
We're proud to introduce you to Blockade, a plugin that let's you take control of your WordPress content.
Blockade doesn't replace the current WordPress visual editor TinyMCE. Instead it integrates with it, giving you the ability to apply more advanced formatting and design to the pages of your WordPress site to make it look more professional without breaking the plugins you know and love in the process. It enhances your existing workflow instead of replacing it entirely.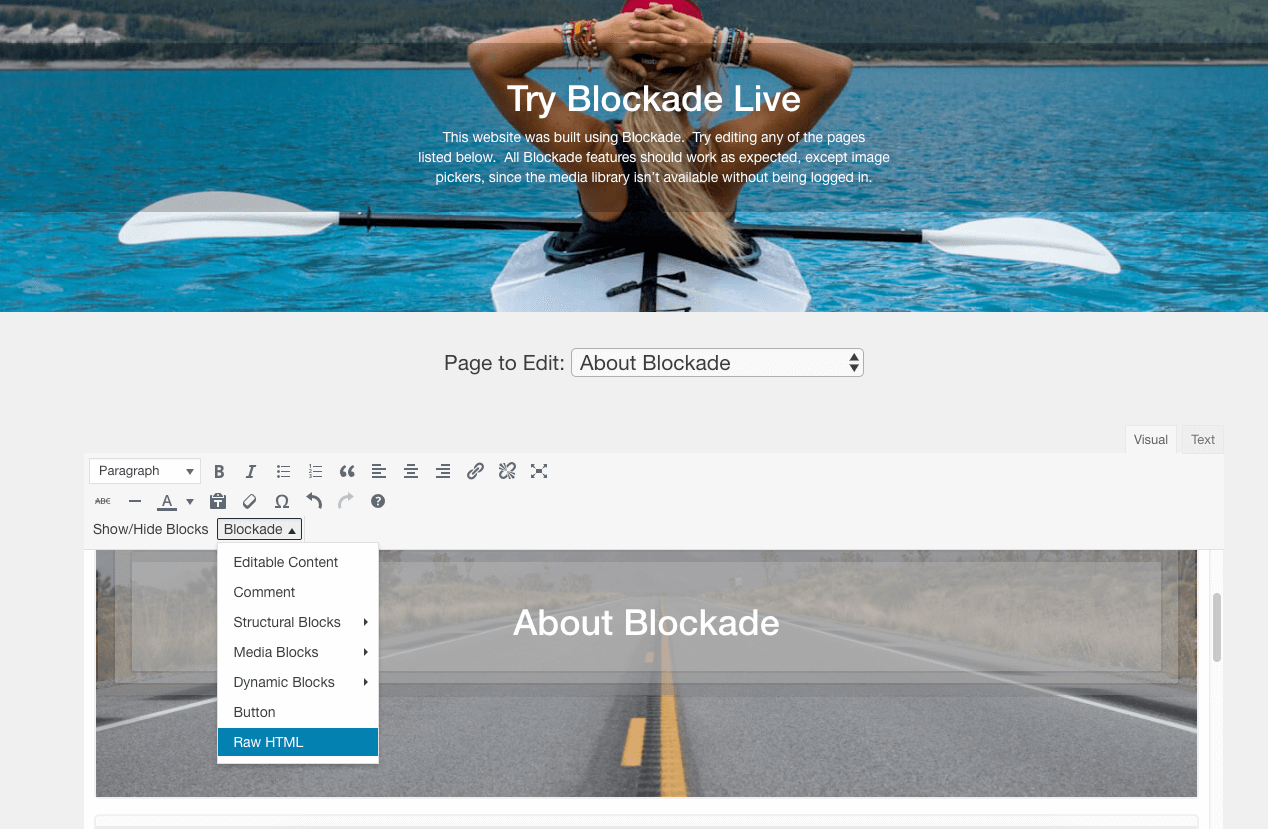 Let's break down the key functions that can improve your WordPress experience:
Add single use HTML to a page
Align images, video and text
Create columns and add buttons
Insert short codes and widgets with an intuitive live preview
Manage backgrounds and callouts
Develop pages that are responsive, clean and modern
How did Blockade originate?
This plugin has been in development since 2015 and was originally used in-house for clients who wanted a visual page builder that was lightweight and easy to use and customize. It's in open BETA and currently being tested by active users. There have been over 850 downloads to date and counting!
"Blockade is meant to help WordPress users get the power that a modern CMS needs out of a page builder, without sacrificing the features that make WordPress great. Think of it as the difference between Wordpad and Microsoft Word. You get the same tools in the same familiar interface, but with much more power under the hood. "
Blockade is free to use and open source. Try it out to bring your WordPress website to the next level, and let us know what you think!
Skip Footer