Common Google Analytics Pitfalls – Getting It Right the First Time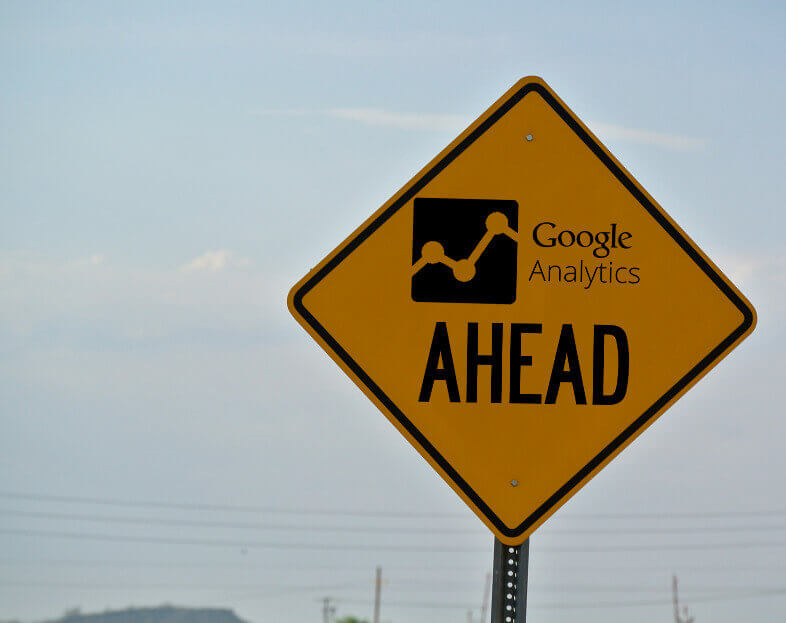 When implemented and interpreted properly, Google Analytics can be an extremely useful tool in digital marketing. Since 2005 when Google acquired Urchin and began re-branding it as Google Analytics, the web statistics analysis tool has given site operators immense insight into their traffic. It is widely used, partly because of the full-featured free version, and partly due to ease of use compared to other analytics suites. This ease of use can be deceptive, however. Even Google makes it sound like getting their tracking code on every page of your site is the only thing you need to do to get meaningful data. While it is true this gets you most of the way, there are several things you should do for every Analytics installation to get the most meaningful data.
The Impact of Misconfiguration
An improperly configured Google Analytics installation may contain wildly skewed numbers or no data at all. In many instances, this is irrecoverable due to the way hits are aggregated. All data coming in from your tag is tallied for each of your views with the current configuration. If, say, you made a mistake and unintentionally filtered out most of your traffic, you would not be able to recover that data since it was never really recorded at all. This is the reason getting your configuration right the first time around is so important.
Without further delay, we present the top symptoms of bad data in Analytics, and how to avoid them.
No data or extremely low hit counts: most of the time this is caused by the tag not firing at all, or a configuration causing the data to be filtered out. Google provides a Chrome Extension, Tag Assistant, that can tell you if your tag is firing, if it's inserted in the wrong place, or other tag issues. Make sure the tag is added exactly as specified, right before the closing </head> tag.
Data includes non-human visitors: Analytics excludes some obviously non-human traffic by default, but you may still see spam in your Referral reports or visitors supposedly from completely unrelated organic search keywords. The first step to preventing this is to check "Exclude all hits from known bots and spiders" in the View Settings. To filter remaining referral or organic search keyword spam from your report, create an "excluding spam" segment and use regular expressions to exclude spam you've received before. When this segment is used in report views, historic data will be filtered, so this is particularly useful for cleaning up misconfigured data. This LunaMetrics article goes more in-depth about blocking known bots before delving into satire after Step 3.
Session doubling: your site's session count can end up completely doubled for several reasons. If your site spans multiple subdomains or permits access to both www-prefixed and non-www versions, a new session may be started when the visitor crosses subdomains. Google Analytics is often able to identify this automatically. If you haven't already done so, you should decide on a canonical domain, whether it's www.yourdomain.com or just yourdomain.com, then redirect all requests to the canonical domain. Google's Search Console help docs discuss this further.
Hit doubling: almost always this is because your tag is firing twice. Tag Assistant can identify this and help you find where the duplicate tag is so you can remove it. If multiple Tag Manager containers are on your site, only one should be sending pageviews to Analytics. Google Analytics should be only added once per page, to every page, in the same spot.
No data in Conversion reports: GA does not set up any goals by default. Goals are used to create the Conversion reports and help you understand the behavior of your various demographics. Goals should be significant marketing events, like selling a product or capturing a lead form. If possible you should set a Goal Value. For example, if you know the average lead makes your company $200, use that as the Goal Value, and you'll be better prepared to visualize ROI for advertising spend or media campaigns.
Sparse data on organic search: Analytics' data on visitors from search engines has gradually become less detailed over the years. One way Google has come up with to improve this data source is to connect your Analytics Account to a verified Search Console profile. Most likely, you're primarily getting search traffic from Google and this link can fill in some gap in your data there. Search Console contains several other useful tools so this is a must for any site you want good data on, and extra control and insight into your SEO.
No eCommerce data: additional setup is required to track purchases and product interest in a way Analytics can parse it properly. Most popular eCommerce platforms will have plugins to automatically send this special data. More information about eCommerce tracking is available in Google's help docs.
When you sign up to have a site built or maintained by Burlington Bytes, you're signing up for the expertise of Analytics professionals at your fingertips. As a Google Partner, we have demonstrated our proficiency with all variants of Analytics configurations and extracting actionable Business Intelligence from the resulting data. Whether you need a new site built, or just some fixes to your Analytics profile, get in touch with us and we'll be happy to help you out.
Skip Footer