Personable, Hard-working, dedicated
About Bytes.co
Bytes.co is a web design, digital marketing, and development agency headquartered in beautiful Burlington, Vermont.
Why Bytes.co?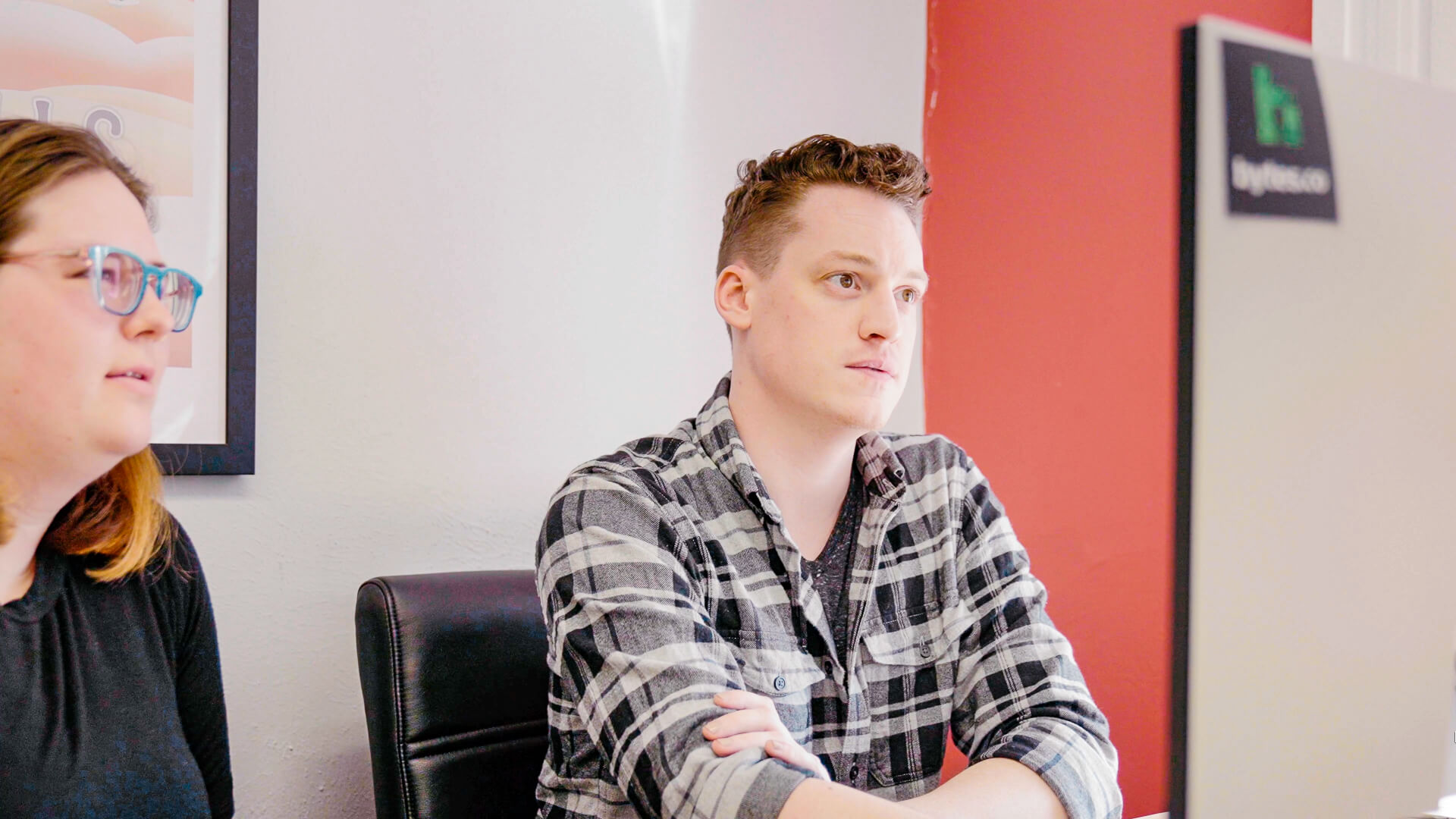 We Work Hard.
We believe in getting it done, but more importantly, we believe in getting it right with hard work, dedication, and loyalty. Everything we do is thoughtful.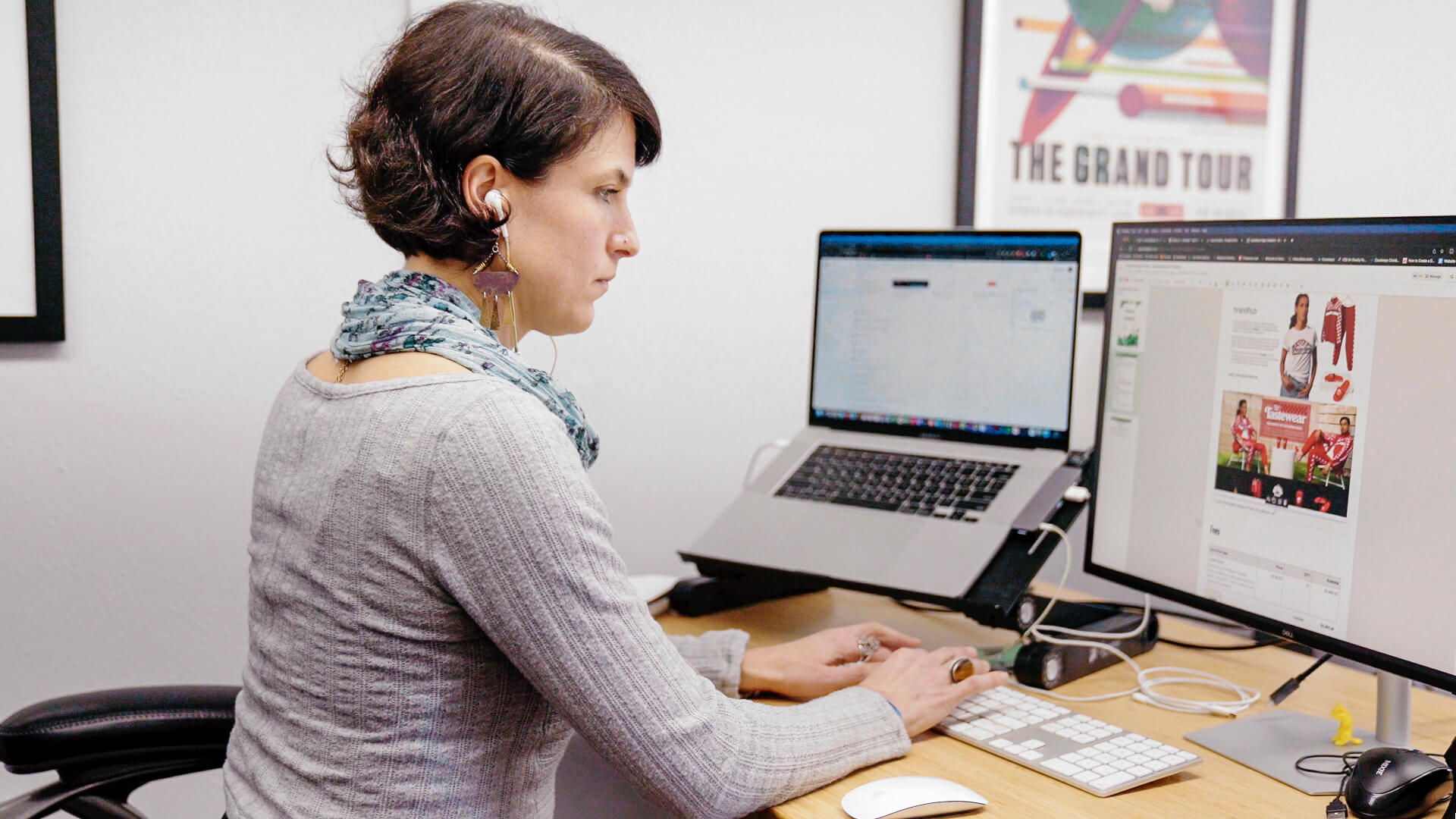 We Solve Problems.
We are resourceful and focused. We respect each other and approach new challenges with an open mind. We believe in honesty and transparency—admitting when mistakes have been made. Individuals are empowered to make decisions and share new ideas. This is how we continue to grow and improve so we can best serve our clients.
Our Core Values
Respect
We believe that respect is essential for creating a collaborative and innovative workplace, where every individual feels empowered to contribute their unique perspective. Whether we are facing new challenges or developing solutions to existing problems, we always approach these endeavors with an open mind and respect for what each member of our team has to offer.
Transparency
We encourage our employees to take responsibility for their work and push themselves to be the best that they can be, all while maintaining the highest standards of integrity. By prioritizing transparency in everything we do, we've created a culture in which everyone feels supported and encouraged to contribute their unique talents to our team.
Commitment
We are resourceful and focused, always thinking critically about how we can best achieve our goals and overcome any challenges that may arise. Whether we are working on a new project or tackling a difficult problem, we approach each task thoughtfully and with determination, always putting our commitment to excellence first.
The Bytes.co Origin
We've grown year-over-year since 2010 from one person in a basement with a handful of clients to a team of twenty-two all over the United States serving 400+ clients around the country.
Pete: Where we really thrive is like the mechanics of it, the engineering of it, and kind of look at ourselves as an auto shop for websites. Pull in here, pop the hood, we'll take a look and we'll have the conversation. Tell them about the garage. What do we do with the garage?
Jay: It used to be an auto shop. Pete and I kind of painted it, fixed it up, replaced the lights. We had degreased it, make it a business. It was just basically us building websites, supporting the clients. And in the winter, you know, we'd be working in coats.
Pete: We just kept getting these calls like, you know, Nectar's, Farmhouse, right? UVM Medical Center wanted a WordPress blog. It's these companies that we grew up looking at and respecting, and now they're turning to us. The rest of it, we moved to Church Street, then we moved in here a couple years later.
Jay: Talk about Vermont and Burlington being like a tech hub, and like, you know, one, two, three, five-person startups that are happening overnight. It's like, well, what about Bytes.co, that was born out of the North End of Burlington that has organically turned into this little economic amplifier.
Pete: We have 25 people at our company. Everyone's got a unique subject matter, expertise, and we assign a specialist – figures out the business, figures out how to do it. We're very transparent with every dollar spent, and, you know, time and time again, we can deliver value for our clients.
Jay: For me, it's about just setting a long-term vision and, like, are we on the same page about what you're looking to get?
Pete: It's not a business that we have investors that gave us money and are saying, "Well, when am I going to get my profits out, Pete and Jay? What's the plan? When are you going to sell this thing?" Like, this business, we've grown organically. We have never had any debt, and, you know, we just kind of keep the thing rolling.
Join Our Team
Looking for your next big move? We are always on the lookout for talent to join our growing team. Take your next leap with Bytes.co!