Web Design & Development
Shopify Development
Whether you're new to Shopify or simply looking for a website re-theme, our website development team will help every step of the way.
Our Shopify Services
As a user-friendly eCommerce management platform with numerous themes and apps to choose from, this platform is a great option for getting up and running quickly. Our Shopify developers will assist you in store configuration and setup, training, theme customizations, and more to help you build the eCommerce website of your dreams.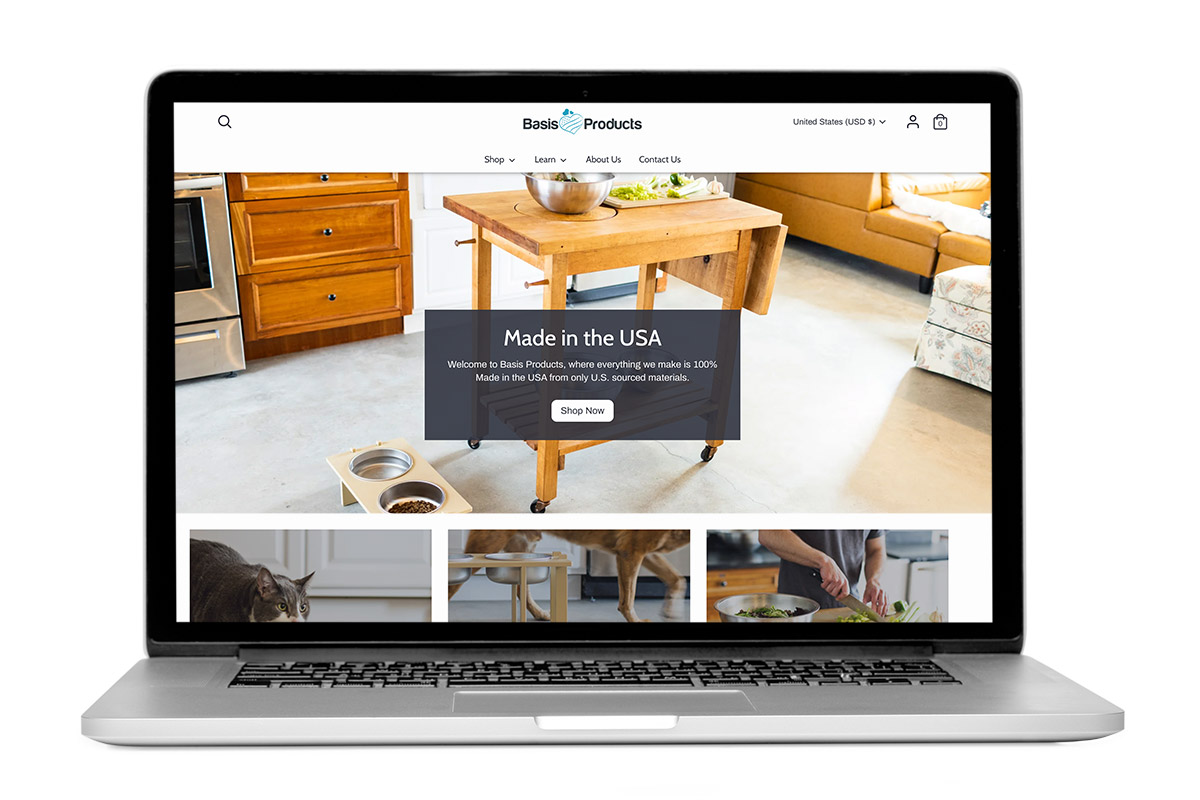 Shopify Website Design & Development
Ready to get started with Shopify or want to take your site to the next level? We can help select and vet themes and apps, customize themes, set up meta fields, configure your store, and get your product catalog optimized. We can also fine-tune for mobile and ensure your new site is built to drive sales and user engagement.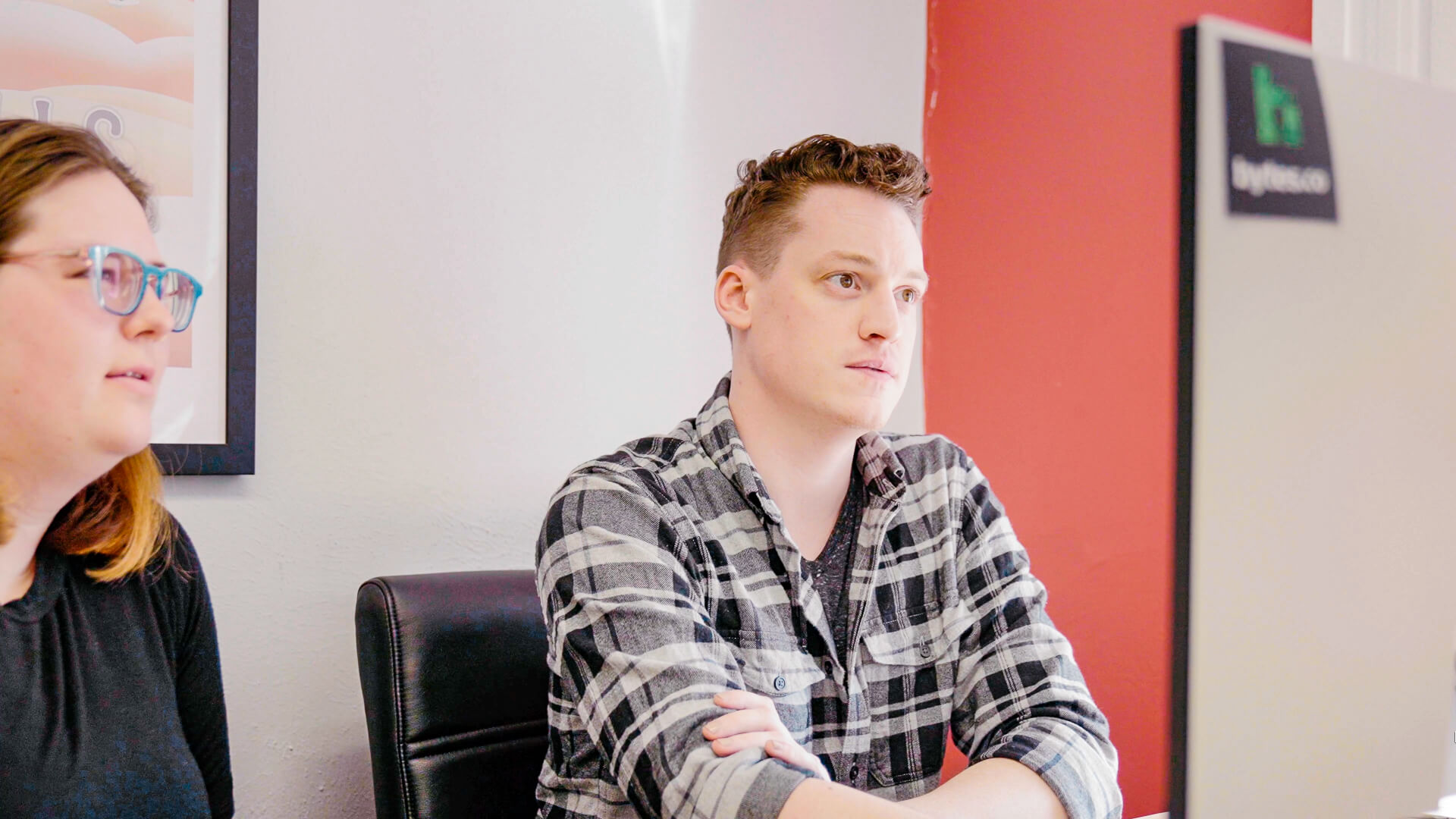 Shopify Support & Training
Our team is available to provide you with comprehensive Shopify support, advertising, digital marketing services, and training. From small content changes to major functionality updates to ad campaigns, we'll help you scale and grow your website. Although we're based in Burlington, Vermont, we work hard to provide all of our clients with the same personalized experience that our local clients receive. Say hello to a few of our team members!
Features of Our Shopify Websites
Responsive & Mobile Friendly Design
Optimized for E-Commerce
Shopify Store Set Up & Configuration
Assistance with Transitioning to New E-Comm Platform
Website Training
Theme Customization
Google Analytics Tracking
App Recommendation, Assessment, and Selection
Email Newsletter Subscribe Call to Action
Blogging Platform
Web Accessibility/ADA Best Practices
SEO Best Practices
What Our Clients Say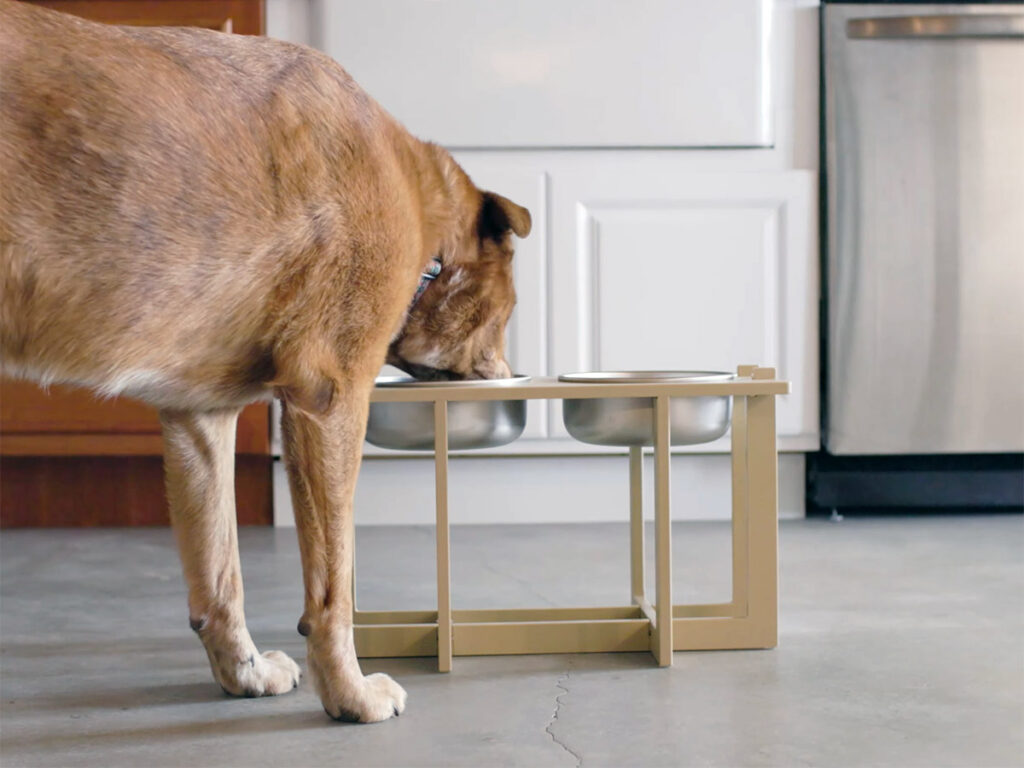 After about 10 years in business, I turned to Bytes.co to help with a new e-commerce website as well as some new/expanded pay-per-click marketing campaigns. Both groups (website and marketing) were very easy to work with and knowledgeable in their subject areas. The initial information/guidance provided was helpful and everyone I interacted with was very quick to respond to inquiries along the way. As a small business, it's important to find reliable and effective outside resources to help fill gaps in internal capabilities. I feel as though I received very good value with both the new website and marketing efforts and would certainly recommend Bytes.co to anyone searching for similar assistance.
Browse Related Services
FAQ's
Still have questions?
There is no one answer for what budget you need for a new website. Pricing varies depending on the size of your current website, as well as what kind of functionality you'd like your new website to have. That being said, our Shopify development services are flexible to accommodate budgets of varying sizes.
Shopify is one of the most user-friendly eCommerce website platforms to use. Its large theme and app library allow you to quickly make aesthetic changes to your site and extend its features and functionality. All these factors combined make it a great option for growing eCommerce businesses.
100%! We get this request frequently and are always excited to have the opportunity to rebuild a website so that it leverages the latest and greatest technologies, especially if that translates to higher sales and a more optimized user experience. This typically does mean moving over to a new theme that supports Shopify 2.0. But don't worry, we can figure out the best approach that works for you.
Within each of our website design services, we offer website customization. We understand that every business is different, and we take the time to learn about your company before we begin the website design process. This way, our web designers can ensure that your website reflects your brand and accurately depicts your products and services, allowing you to stand out from the competition.
Yes! One of our development team's specialties is web accessibility and building ADA compliant websites. Our team actually has four certified web accessibility specialists, and we partner with Accessible Web for WCAG audits and web accessibility testing.
No! Although we are a Vermont Shopify agency, we offer our services to businesses everywhere. No matter where your business is based, we always work hard to ensure that all of our clients receive the same personalized experience that a local business would provide.
From the Bytes.co Blog