Website Design & Development
A Web Design Company Dedicated to Building High-Performing, User-Focused Websites
We offer website design and development services to businesses and non-profits from our headquarters in Burlington, Vermont. Our web developers love coding scalable WordPress, Magento, Shopify, and fully custom solutions that solve our client's unique business challenges all while staying on schedule and on budget.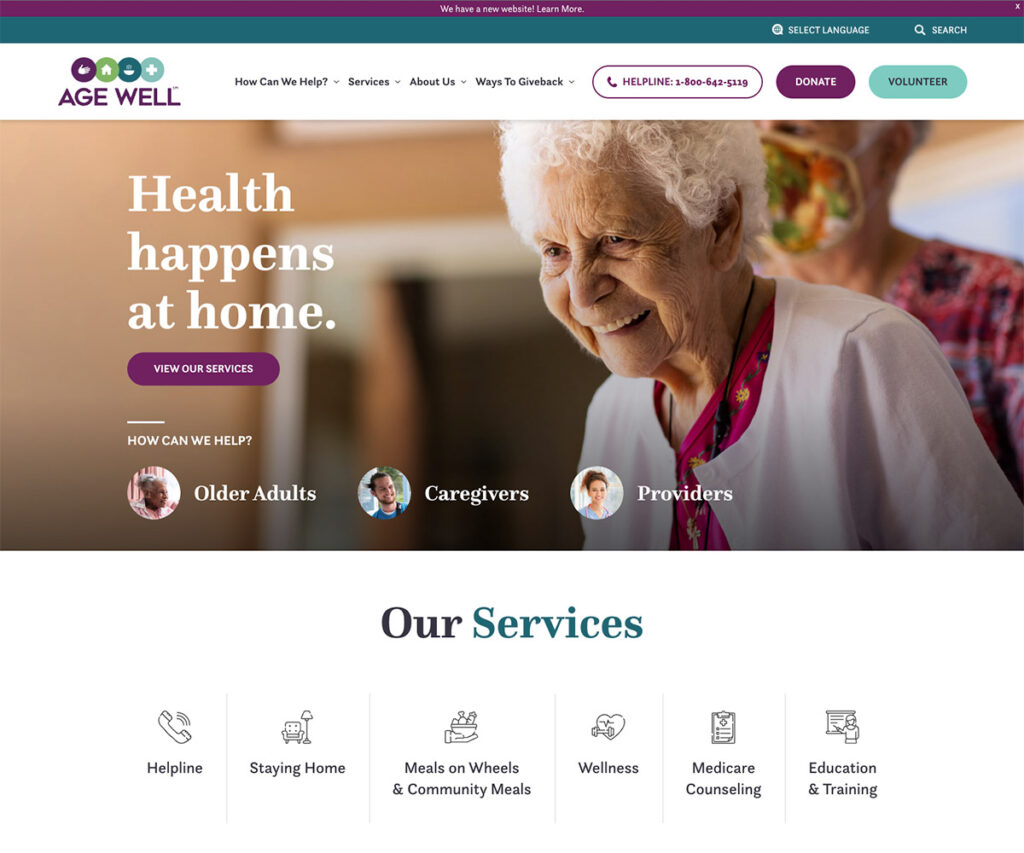 Website Design & Development Services
Whether you're looking for a simple website redesign or a complex custom solution, we're here to help. Browse our web design and development services below.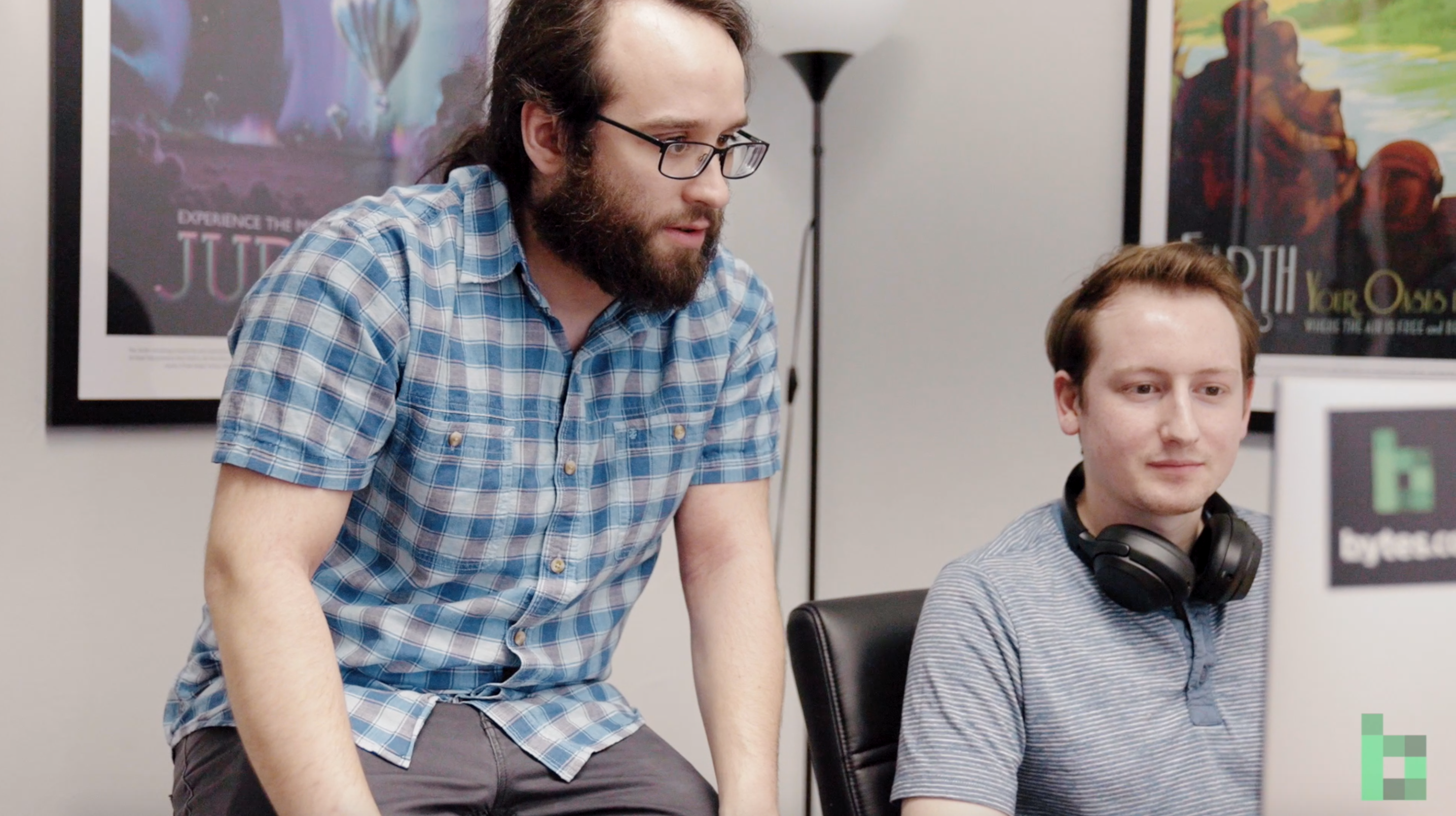 I think that we are special and unique because of the personal touch you can get. A website can be built in so many places today, but what you don't get with any of those experiences is someone to help you understand what's going on, but also help guide you on the right course. At Bytes, we take a collaborative approach to our projects. That's my opportunity to lay out the vision for a build, which is the creative side. So the why are we doing what we're doing, here's what the client is wanting and here's why we're doing it. Then is the developer's opportunity to be able to talk about, okay, here's how we start with collecting information, collecting those ideas, brainstorming, coming up with the vision. And then we look at, kind of, what are the dependencies, what are our external needs, who do we need to work with to accomplish this, what is the platform we want to use, the tools that we want to construct this project from, and then we get into building. That's the fun part, right? In every build, we're looking at comparable sites, we're looking at your competitors, we're looking at your industry examples and we're seeing, you know, what are ideas of inspiration that we want to take from that.
So, our goal is to empower our clients to be able to use the tool that we built for them. So we don't want our clients to have to call us for every little change, to say, "Oh well, can you change out this text or swap out an image?" We want our clients to be able to do that. It is left brain, right brain, creative and execution. There really is not one without the other to have a successful marketing strategy and to execute your website successfully. So that's what I see as where we really are different and deliver value, is that being a full-service agency, your website can be part of the larger cohesive marketing plan and really operate as a whole unit as a machine to bring your sales.
Our Website Design Process
Research & Planning
Assembling the Parts
Content & Website Design
Form Defines Function
Website Development
Where the Rubber Meets the Road
Refine & Client QA
Applying the Finishing Touches
Launch & Maintain
It's Go Time!
From Our Portfolio
More to Explore
FAQ's
Still have questions?
There is no one answer for what budget you need for a new website. Pricing varies depending on the size of your current website, what content management system (CMS) you've chosen, and what functionality you'd like your new website to have. That being said, our website development services are flexible to accommodate budgets of varying sizes.
We specialize in website design and development for a wide range of industries. Our team has experience building websites for businesses in retail and real estate to fashion and finance, among others. As an established web development company, we understand the unique challenges and opportunities that come with creating a website for a specific industry. Because of this, we always tailor our approach to meet the unique needs of our clients.
For brochure and lead generation websites, our preferred content management system (CMS) is WordPress for its easy usability and versatility. Regular content updates, blogging, form tracking, and more are all made effortless with this CMS. For eCommerce websites, we have three preferred CMS platforms that we work with to accommodate businesses of different sizes: WooCommerce, Magento, and Shopify.
Our team specializes in building custom websites that meet the specific needs of our clients. We understand that every business is different, and we take the time to learn about your company before we begin the website design process. This way, we can ensure that your website reflects your brand and accurately depicts your products and services, allowing you to stand out from the competition.
Yes! We are very proud to be a web design agency that offers accessible website design services and has the expertise to build ADA compliant websites. Our team actually has four certified web accessibility specialists, and we partner with Accessible Web for WCAG audits and web accessibility testing.
Since we offer web design services for businesses of all sizes, our timeline for website redesigns can be anywhere from 1-9 months, depending on the complexity of the project. Typically however, our average turnaround time is 3-5 months for a new website.
No! Although we are a Vermont website design company, we offer our services to businesses everywhere. No matter where your business is based, we always work hard to ensure that all of our clients receive the same personalized experience that a local business would provide.
From the Bytes.co Blog