Digital Marketing
LinkedIn Ads Management
Our LinkedIn Ads experts have tried and true strategies to help generate quality B2B leads for your business.
Our LinkedIn Ads Services
With B2B marketing on LinkedIn, your business can now advertise directly to decision makers in any company, industry, and country in the world. We offer our LinkedIn Ads management services to both local businesses as well as those far beyond Burlington, Vermont.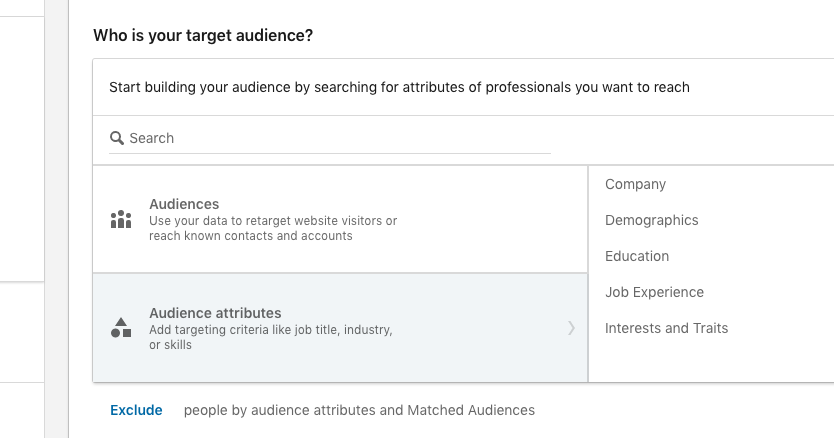 Audience Research
LinkedIn advertising is about finding audiences that work for your business. You have the power to target by job title, industry, company, location, interests, and demographics to generate qualified leads, brand awareness, or more traffic to your website.
Campaign Management
We offer LinkedIn Ads management services to help businesses maximize their B2B marketing efforts. With extensive experience in all aspects of this platform, including ad creative testing, retargeting strategy, and lead form creation, our team is well equipped to help you achieve your marketing goals.
LinkedIn Insight Tag Installation & Conversion Tracking
In order for LinkedIn to effectively target users and track conversions, it is essential that the platform's Insight Tag is implemented properly on your website. This tag enables our team to gather valuable data about your audience, and deliver targeted ads that are optimized based on this information.
Analysis & Reporting
You will have a dedicated LinkedIn Ads specialist at your disposal whenever you need. You'll get monthly reports, with analysis and next steps on all aspects of your campaigns' performance. Our reporting is always as transparent as possible so you'll never feel "in the dark" about your investment.
Our LinkedIn Ads Management Packages Include:
Audience Research & Monitoring
Ad Creative Testing
Ad Copy Optimization
Lead Form Creation
Insight Tag Integration
Geo-Targeting
Ad Scheduling
Monthly Reporting & Performance Calls
Browse Related Services
FAQ's
Still have questions?
We offer different levels of monthly LinkedIn Ads management to accommodate a variety of budgets. We believe that effective B2B marketing should be accessible to all businesses, and we are committed to delivering results without breaking the bank. That being said, it is important to budget for both our monthly management fees as well as your campaign's ad spend.
You can run LinkedIn Ads without a website, as long as you have a LinkedIn page instead (if you don't already have one, we can help set one up for you!). However, to get the most out of your digital marketing efforts, we recommend having a website.
We typically do not have annual contracts for LinkedIn Ads management. Instead, we offer month-to-month contracts so you are never fully locked in. This gives you the flexibility to cancel or pause your service at any time if you feel that it is no longer meeting your needs. We want to make sure that you're always getting the best value for your money, and our flexible contract options allow us to do just that.
When it comes to launching a new campaign, our team usually has a turnaround time of about a month. However, this can vary depending on the size and scope of the project. Once the initial setup process is complete, we can then move into monthly management.
With our services, you'll be assigned a LinkedIn Ads specialist who will manage your account and optimize your campaigns for maximum results. In addition, you'll have access to our team of experts who can provide guidance and advice on all aspects of LinkedIn marketing. We believe that by working together, we can help you achieve your goals and reach new levels of success.
No! Although we are a Vermont LinkedIn Ads agency, we offer our services to businesses everywhere, no matter where they're headquartered. We always do our best to ensure that all of our clients receive the same personalized experience that a local business would provide, even if they are not also based in Burlington, Vermont.
From the Bytes.co Blog