Unlock A Nearly Endless Supply Of New Customers By Leveraging The Worlds Largest And Most Targeted Audience Source
Over 1/3rd of the human population on earth uses Facebook, Instagram, and other social media apps under Facebook's umbrella each month. If you've ever been targeted by Facebook ads, you probably know it's borderline creepy how accurate and effective they can be. And if you've ever tried Facebook ads yourself, then you probably also know how complex, overwhelming, and easy it is to lose money.
While paid search marketing is focused on relevant keyword targeting, Facebook ads are about finding the audiences that are most likely to turn into a customer. If you think about how many interests and demographics there are to target across billions of users, it's easy to feel overwhelmed, unsure where to even start.
Luckily, Bytes.co digital marketing experts have developed a proven system of audience & creative testing that takes the guesswork out of finding your "buyers". Here's a hint: You can't just boost posts your making on your Facebook page or worse, just post on your Facebook page hoping all your fans will read them and come buy your stuff.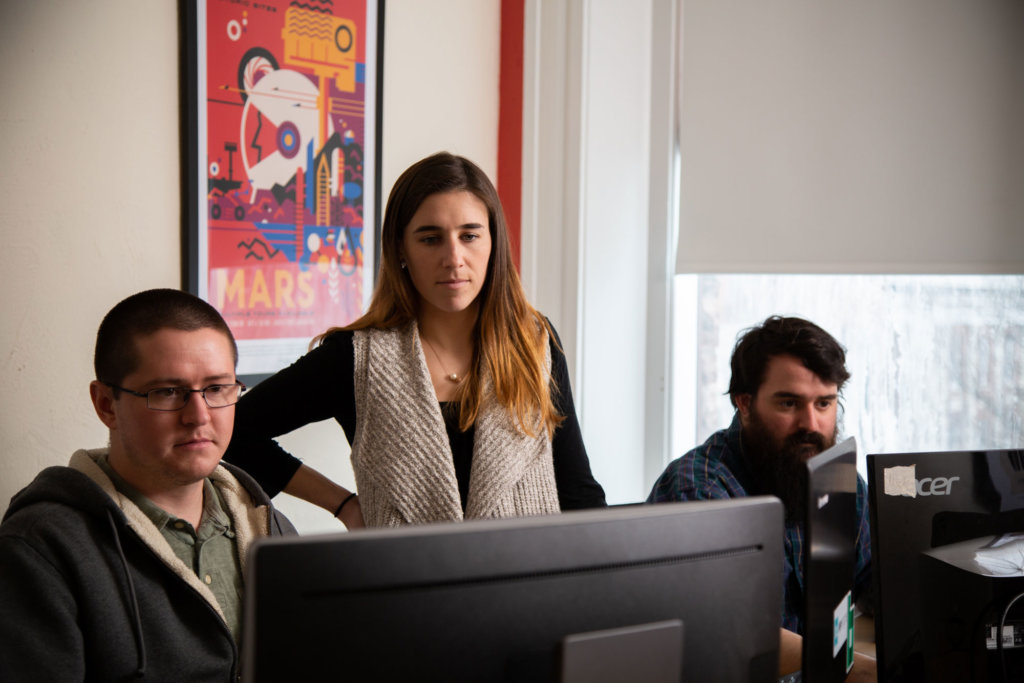 Our Approach
Facebook is all about testing. Audience testing and creative testing, that "teaches" Facebook's algorithm how and where to find your customers.

From there, the ultimate goal is to feed Facebook a "buyers" list that we can target directly for remarketing AND go out and find other users on Facebook that share the same interests and demographics as those buyers. Hint: If you've already got a buyers list, you're way ahead of the game.
What's Included With Facebook Ads
Audience Research & Selection
Targeting the right audience is paramount to success with Facebook ads. The key is to find the "buyers" within each audience. We implement a specific system to facilitate this process as fast as possible.
Comprehensive Pixel Integration
Most people think a tracking pixel is just that, a tracking pixel. However, Facebook's algorithm is directly tied to the information the Facebook pixel collects. Without proper implementation of the Facebook pixel, Facebook will not know where to find your buyers.
Comprehensive Retargeting Strategy
If you aren't implementing a strategic retargeting strategy for your "warm" and "hot" traffic, you are leaving lots of money on the table.
Best Practice Pocketing Theory
If you've ever run Facebook ads in the past with good success at first, only to have that success fade into oblivion after a few days, it's likely because the audience "pocket" Facebook dropped your ads in went cold. We have specific strategies to always remain on a hot audience pocket.
Creative Testing
Depending on your budget and size of your audience, creative fatigue can set in in a matter of a few days. It's imperative to always have new, proven creative ready to go with any successful Facebook campaign.
Custom & Look-A-Like Audience Targeting
As we've said, Facebook success is all about targeting the right audience. There is no better audience than a custom audience of buyers uploaded by you and there's no better way to expand on that audience than using a Look-a-Like audience.
Ecommerce Scaling
If you run an ecommerce business, Facebook ads can be an extremely effective source of revenue if you can scale up your campaigns without losing performance. This takes specific strategies and requires constant monitoring and optimization. We have a proven system for ecommerce scaling that has produced as much as 23x ROAS.
Regular Reporting, Analysis & Correspondence
You will have a dedicated SEO expert at your disposal whenever you need. You'll get monthly reports, with analysis and next steps on all aspects of your SEO performance so you'll never feel "in the dark" with what we are doing for you or the benefits you are getting from your investment.
Recent Digital Marketing Work
Words From the Digital Marketing Team