Chippers
Work:
What we've done
Since 1986 Chippers has dedicated its mission to provide their clients with a new love and appreciation for their outdoor space.  Landscaping isn't just Chippers' work.  It's their passion.  From removing trees to garden installations, Chippers promises the highest degree of professionalism and exceptional results for each and every job they undertake.
From one passionate business to another, it was a pleasure working with a company like Chippers.  They added as much diligence and hard work to their website as they do their business.  It was both our goal and Chippers' to create a website that illustrates the sentiment of their work and services. In order to do so, we focused on producing a very beautiful and design-forward WordPress website, depicting the stunning results Chippers delivers.  In addition, Chippers sought to provide their website visitors with the knowledge base of their work, so we integrated their blog and added several pages with educational value. We also incorporated a Careers Microsite, with its own landing page. This microsite gives Chippers the opportunity to appeal to potential new hires within their ideal demographics.  The end result lived up to all of the client's expectations.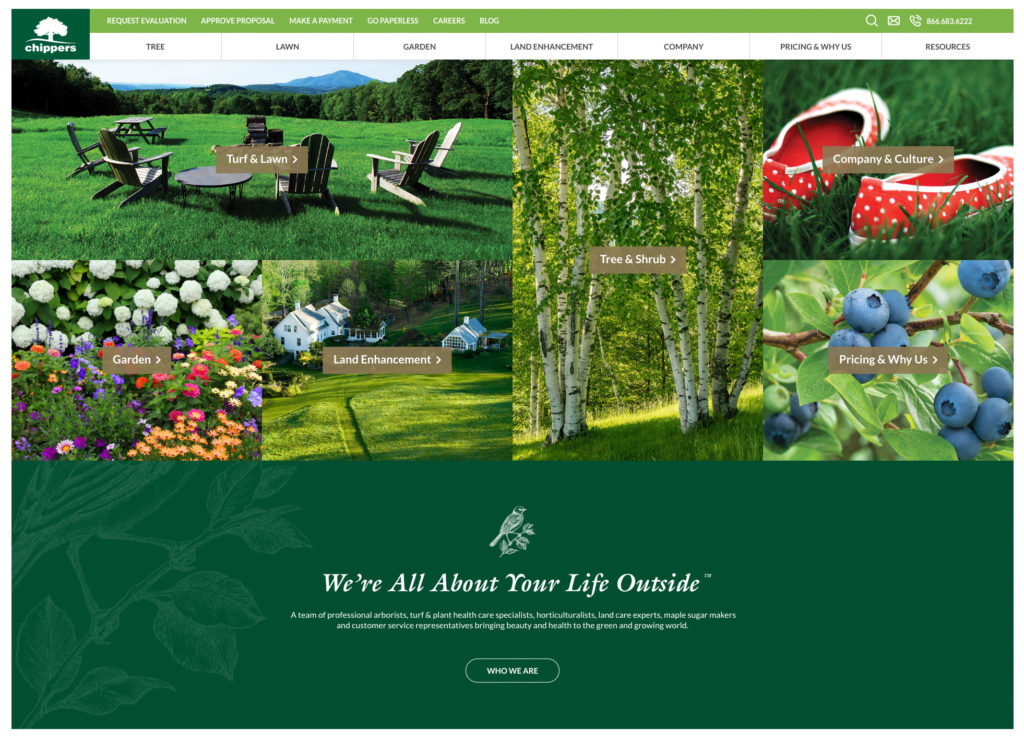 I love the new site!!! It really reflects Chippers. And I love the team work that made it happen!!!
Lev Camara