Jude Connally Website Launch
There is a place in Bay Head, NJ called Mueller's that sells "Crumb Buns" that are simply out of this world. If you've ever been fortunate to have one of these Jersey originals at Mueller's or really at any proper bake shop in the Garden State, then you know that these breakfast desserts are in a class of their own and should never be confused with coffee cake.
If you go to Mueller's you have to take a number and wait patiently for your turn to place an order. It's a challenge watching other happy customers walk away with the coveted crumb buns while you stand engulfed in delicious bakery smells. Pro-tip is to take a number, go on your run along the shore and circle back after 30 minutes or so. Trust me, though, it's well worth the wait either way you slice it (pun intended).
While I could write long, wistful prose about crumb buns all day, this post is actually about a new website we launched for a client located in New Jersey – Jude Connally! We launched the new Jude Connally site a few weeks ago, but started the project back in October. I will confidently say, like your crumb bun order at Mueller's, this site was well worth the wait!
Jude Connally is a women's clothing retailer that was started in 2010 by Jude Connally Zimmerman. Her goal was to create bold, exceptionally tailored pieces that require little maintenance. Subsequently, their new website also needed to feel bold and tailored to their users. The client was already on Shopify and the goal was to upgrade their site to a new Shopify 2.0 theme and better leverage the new Metafields functionality that is now built-in.
We worked very closely with the client to evaluate Shopify themes, stage our work on a dev environment, import products for testing, customize the selected theme to add in desired functionality that the theme didn't offer out-of-the-box, and improve user flow through an updated sitemap. We also provided thorough website training so that all admins would know how to use the new site and make their desired adjustments.
The result is a brighter, more personable, and easier-to-navigate site that really allows Jude Connally products to shine. Better yet, our relationship with Jude Connally is ongoing, with a support retainer to further enhance site functionality over time and SEO management to help boost their visibility online.
It's a site we'll want to savor for weeks to come. . .much like how I would love to savor a Mueller's crumb bun right this moment.
Before: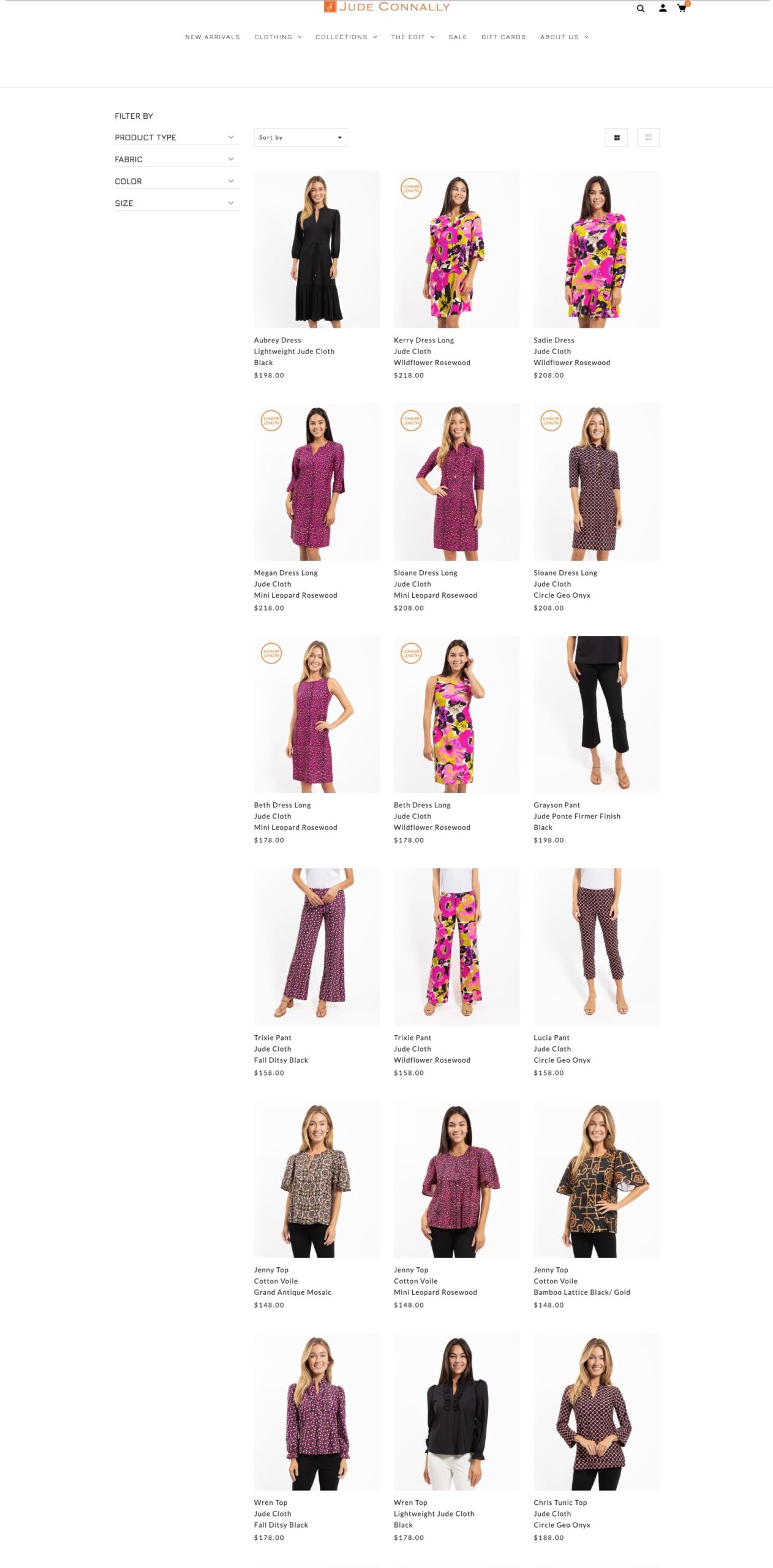 After:
Skip Footer