Upgrade from PHP 5.6 to PHP 7.2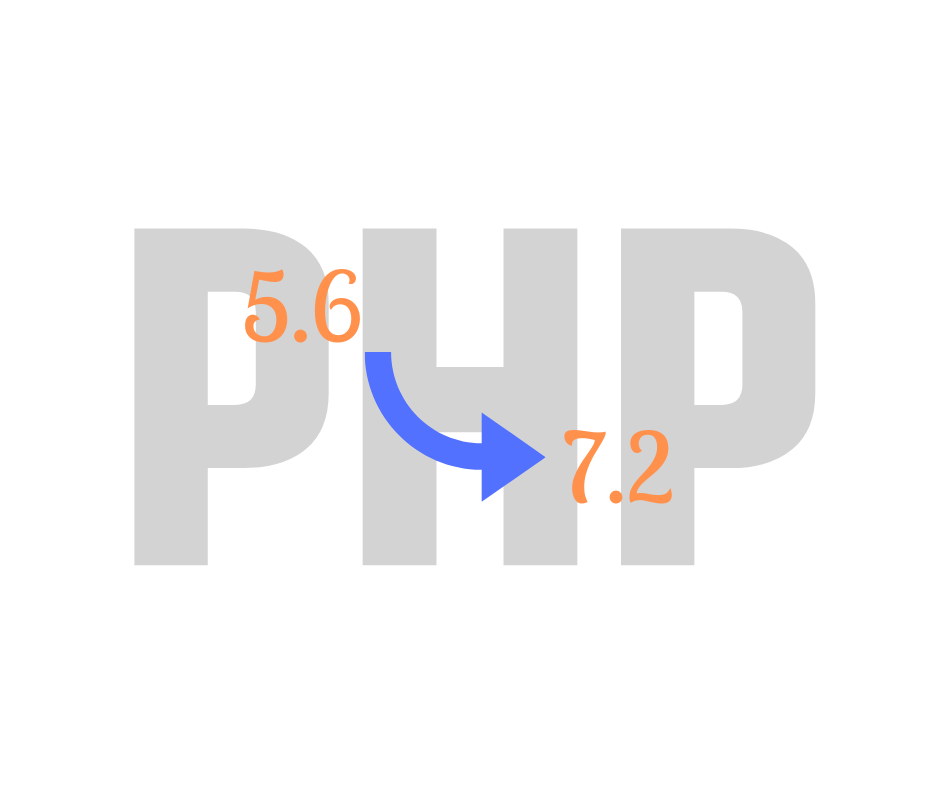 Why the PHP 7.2 Upgrade is Important
Have you heard the recent buzz regarding PHP 7.2 upgrades? We're not surprised. This is one of the most talked about topics in the WordPress Community today. Why is that? In late 2018, word was released that PHP 5.6 and 7.0 would reach their end of life at the start of 2019.
What does this mean? Essentially, your website will no longer receive critical PHP security & feature enhancements if your site is still on these earlier versions of PHP. This leaves websites vulnerable to slower performance and at high risk of being compromised.
How to Avoid Security Issues
It's time to upgrade your website to PHP 7.2. By upgrading to the latest version of PHP, you will avoid all of the potential issues listed above and keep your website running smoothly. This is a process we have been working through on our clients' websites.
While the answer seems simple, many website owners are hesitant to upgrade to PHP 7.2 due to the risk that a plugin or theme could break with the upgrade. While that seems risky, it is much more dangerous and expensive in the long run to have an insecure website.
How Bytes Can Help
We have been very successful in updating our clients to PHP 7.2. Out of all the updates we have done so far, 92% have updated successfully with no issues. The remaining 8% have seen issues with plugins or themes that are not supported by the latest version of PHP. Not that this is really an issue for us. The answers to fixing these complications are simple:
If it's a broken plugin: First we try updating the plugin as there is a very good chance that the plugin creator has made it compatible with PHP 7.2 since your last update. If that doesn't work, we remove the plugin and replace it with one that has similar features and is PHP 7.2 compatible.
If it's a broken theme: The first step is the same as a plugin, update the theme. If that doesn't work, we hand the job over to our developers for further investigation. If a site is over 5 years old, and the theme isn't compatible with PHP 7.2, we may suggest a redesign, however, we will do our best to work with you if that is not an option.
Needless to say, those 8% of sites with PHP 7.2 incompatibilities have been fixed seamlessly by our team. If you are experiencing slow site speed, considerable unexpected and persistent maintenance, a "white screen" on page load, or a 500 server error, contact Bytes today. Our ongoing support and expertise is just one reason Bytes is recognized as a Top Website Development Company on Design Rush. Let our support team help you get your website upgraded, secured, and stabilized again!
Skip Footer