Wild Apple
What we've done
Wild Apple works with artists to license and publish their incredible work with wall decor and decorative product manufacturers. From stunning framed and canvas art collections to art-inspired stationery, ceramics, dinnerware, napkins, bath sets, towels, mugs and more, Wild Apple art turns the ordinary into the extraordinary.
This is not a website. It is a finely-tuned, content driven machine that dynamically creates, filters and tags thousands of creative assets in WordPress from a nightly data feed importer. It was built from the ground up by our in house development team. Beyond building their content driven machine, we work with Wild Apple to host and support their site.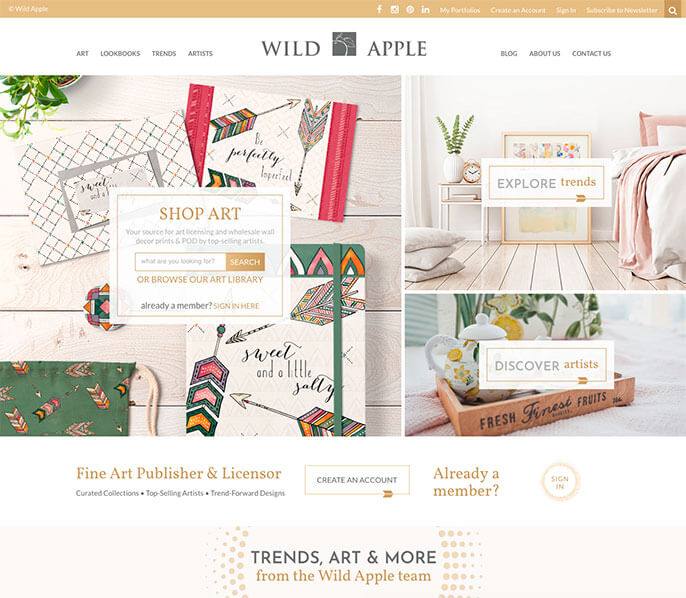 What a novel experience to have a website makeover project come in on time and on budget! The Bytes team really listened to what we were asking for, and delivered a beautiful site with the functionality we wanted.
John Chester, Owner