Founder Pete Jewett takes on the 2016 Audi FIS Ski World Cup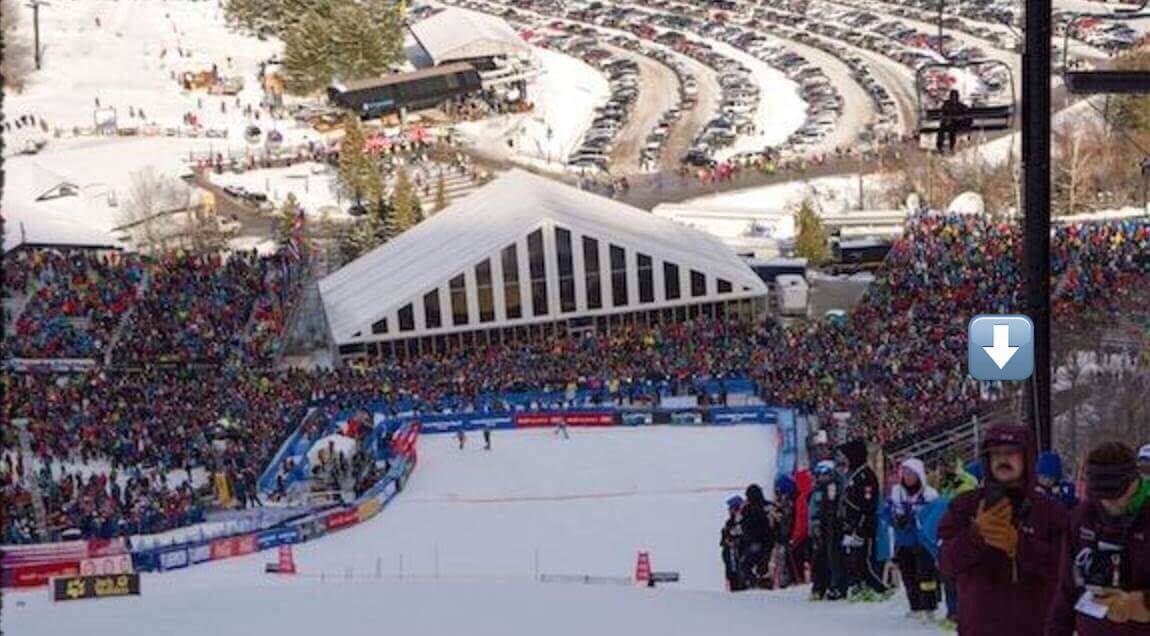 Killington ski resort near Rutland, VT hosted the International Ski Federation's Audi FIS Ski World Cup for the first time in 25 years this past weekend.  With 30,000 spectators over two days, this event was one of the biggest in alpine World Cup tour history.  Lucky for us, we got a first hand look at this event from our founder Pete Jewett who volunteered at the mountain all weekend.
Pete, pictured above amongst the crowd, volunteered from Friday-Sunday spending 10 hours a day on the mountain making sure the courses were ready to go at race time. He even managed to capture the races on film using Facebook Livestream! Check them out:
*Video is no longer available*
The event itself was part of a long-term initiative by the U.S. Ski and Snowboard Association to raise awareness of alpine ski racing in America. Based on the audience turnout alone it is safe to say the association is one step closer to their goal.
Learn more about the 2016 Audi FIS Ski World Cup event here.
Skip Footer