Google Now Offering Free Listings on Google Shopping
The coronavirus pandemic has unveiled a series of issues and roadblocks in our society like nothing before. With thousands of businesses, like restaurants, retail stores, and bars temporarily closing, many are wondering how they are going to survive. While government programs like the PPP and stimulus checks have provided some relief, it has still left several businesses struggling.
On the bright side, the coronavirus pandemic has also proven that businesses and communities can rally together to support one another. Many of our own clients have been sublime examples of businesses who have reallocated their products and services to provide solutions during the pandemic.
Most recently, Google has stepped up and made major strides to support e-commerce businesses relying on website sales now more than ever.
As of the end of April, Google announced that they are providing businesses with the opportunity to sell their products on Google Shopping for FREE. This will give U.S. retailers the opportunity to showcase products within Google's shopping tab free of charge, expanding their consumer base.
In addition, Google's latest update is immensely beneficial to consumers. Due to the high demand for online merchandise during the pandemic, shoppers are having a difficult time finding essential and/or desired items in stock. Giving businesses a free platform to showcase products online means more businesses selling more products and less of a likelihood of sold-out merchandise.
Bytes.co has already experienced the positive impact of Google's latest offer first hand. One of our very own clients has seen great success through their unpaid Google advertising sales. A long time digital marketing client of Bytes.co launched their unpaid Google campaign in mid-April and have increased their number of sales drastically since.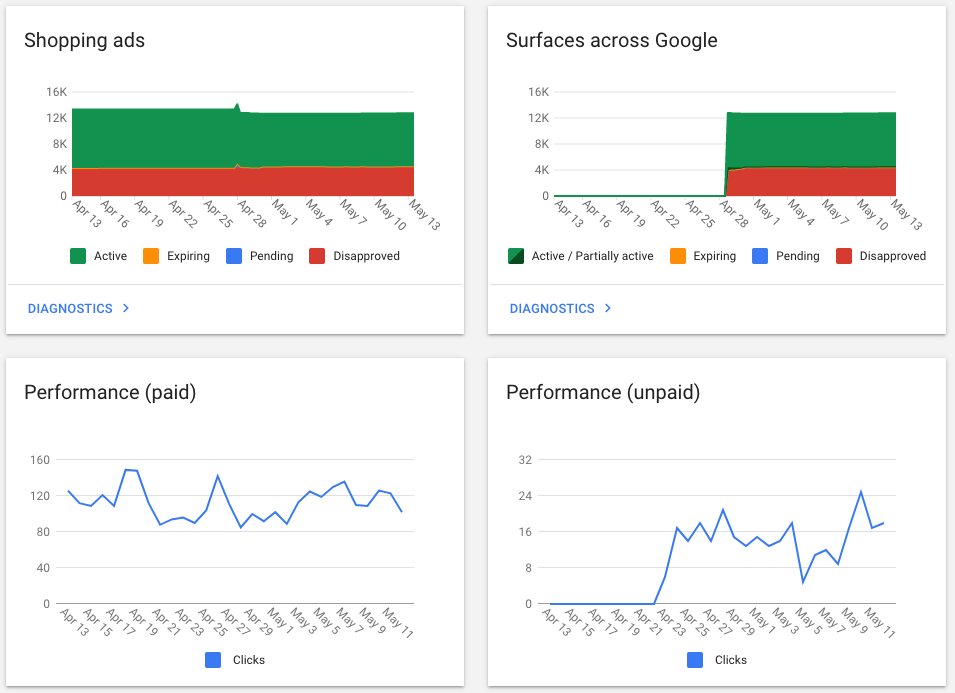 If you are interested in showcasing products on Google for free all you need to get started is a Google Merchant Center account. For more information view Google's official support documentation and/or contact our digital marketing specialists today and find out how Bytes.co can help you!
Skip Footer