Greg Schoppe Represents Burlington Bytes at this Year's WordCamp Boston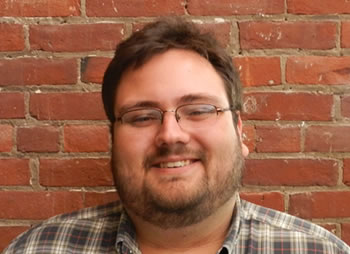 Check out Greg Schoppe at this year's WordCamp Boston!  What is WordCamp you ask? WordCamp is a locally organized conference for all things WordPress. WordPress is the leading Content Management System, hosting over 75 million websites.
Who is Greg Schoppe? Greg Schoppe is none other than Burlington Bytes' Lead Developer. Greg began working with Burlington Bytes in 2014.  Since Greg has started, he has worked on over 150 of the websites we have created and has had a major impact on our expansion and growth as a company.
This year, Greg Schoppe was chosen to speak at WordCamp about Page Builders after one of the organizers of the WordCamp Boston, Tom Beach, heard Greg speak at WordCamp Portland.  Tom realized that the topic of Page Builders is one that many WordPress enthusiasts are interested in learning more about. With his extensive research and experience, Greg was the perfect developer to present on the topic.
In order to properly prepare for his presentation, Greg researched 25 different page builders.  He narrowed his presentation to the top 8, most prominent page builders he researched including Beaver Builder, Visual Composer, and Live Origins.  He talked about the pros and cons of each builder, in what situations to use each builder and much more.  You can view Greg's presentation here.
Skip Footer