Case STudy
Swan Island Dahlias
The largest and leading dahlia grower in the United States, based in Canby, Oregon.
Almost a century old, Swan Island Dahlias grows over 370 varieties of dahlias on almost 40 acres of land in the rich soil of Oregon's Willamette Valley. They produce the largest full color dahlia catalog in the industry by hybridizing their own new varieties, planting over 15,000 seedlings each year. They are dedicated to growing the best and highest quality dahlias in the world, both now and in future generations.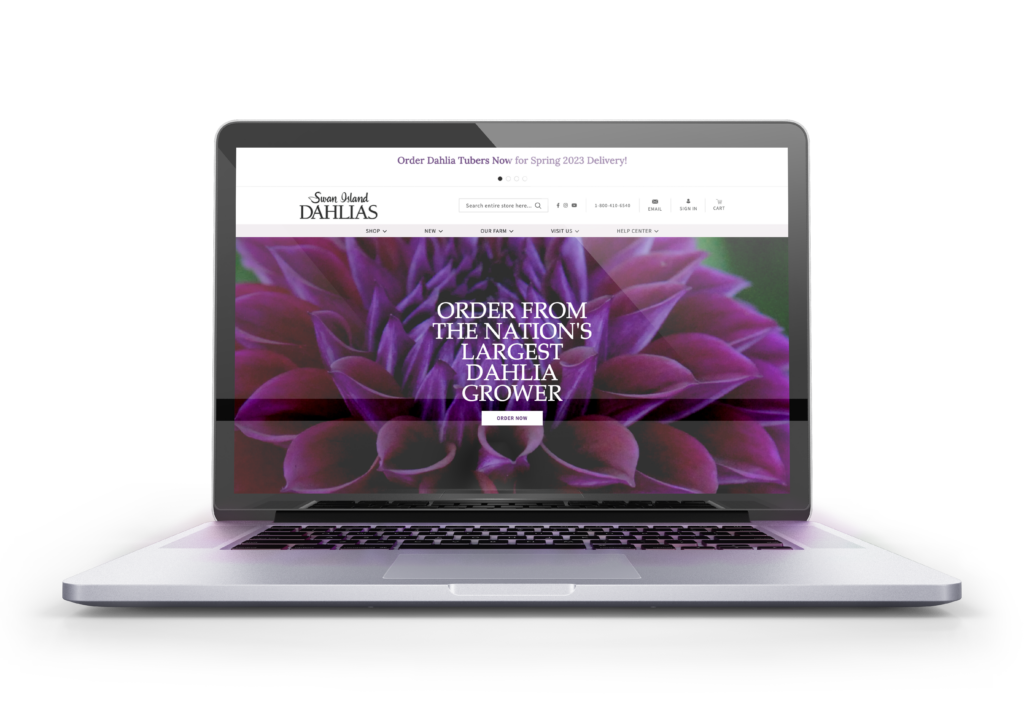 TECHNOLOGIES USED

Magento
FishPig WordPress Integration

Authorize.net Payment Integration
PayPal
KEY HIGHLIGHTS

Utilized the WordPress CMS for content management via FishPig integration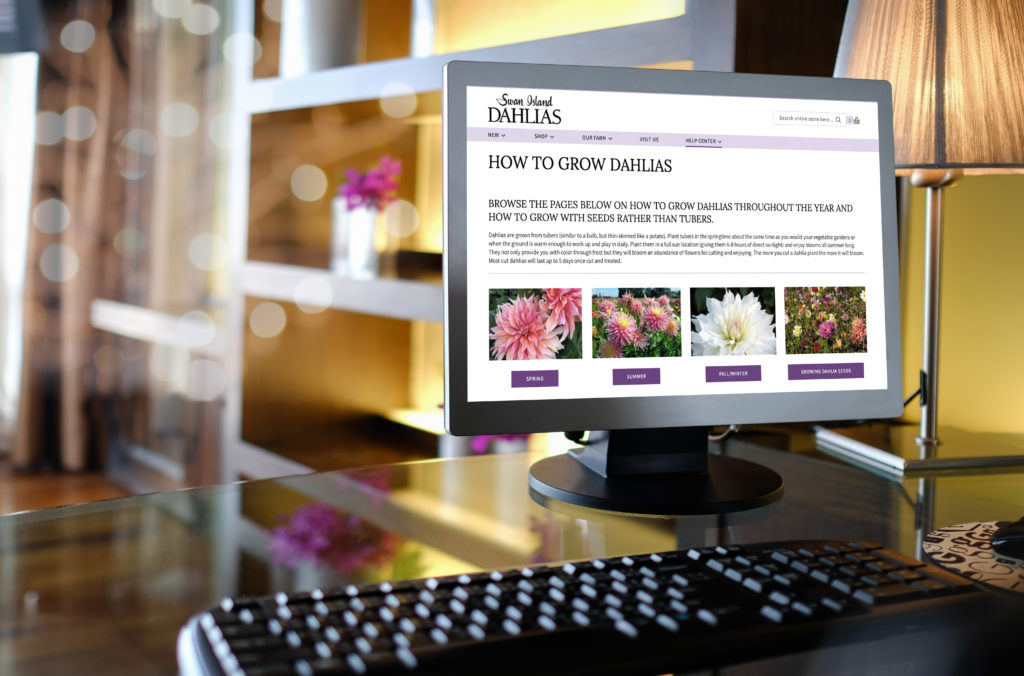 Website Design
The Challenge
When Swan Island Dahlia's found us in 2019, they were searching for a web agency to help them built a new WordPress website that integrates with their MOM (manufacturing operations management) System. When they stumbled across our MOM WooCommerce Integration blog post, they knew we were the right team for the job. However, since Swan Island Dahlias is the largest dahlia grower in the United States, it was essential that we redesign their eCommerce website in advance of their busy season.
Our Approach
Due to their large catalog and high volume of orders, we recommended building the new site on Magento 2. With over 370 varieties of dahlias, it was important for us to deliver a website that is easily navigable and enables users to be able to search and filter based on certain product features such as bloom height, color, and style and easily checkout with their products. The client also had complex shipping logic that needed to be considered for International shipping as well as custom ship dates for their dahlia tubers.

Homepage Layout & Design
Features a custom design that seeks to bring users deeper into the website with the end goal of driving more conversions.
Featured Products Sections
Recent Blog Posts Highlight
Instagram Feed
Hear From Dahlias
Bytes.co has been setting unrealistic expectations for everyone else we deal with! They raise the bar to the stratosphere every time we work with them! Our site is stable, fast, and runs efficiently! Thank you Bytes Your the best!
In addition to improving Swan Island Dahlias' internal processes and user experience through a new website design, our digital marketing team saw a tremendous opportunity to build and scale their online sales. Through our management of their Google Shopping campaigns, and further propelled by the new website, we increased Swan Island Dahlias' return on spend for Google Ads from 10% to 70%. In addition, we began running a Performance Max Campaign about a year ago, which has also proven to be incredibly successful, driving over $74,000 in sales with a return on ad spend of 76x.
Swan Island Dahlias' Google Ads Improvements
Increase in Site Sessions
Related Projects
Learn more about our Magento website design and digital marketing for Tony's Train Exchange.