website design
UVM Porter Medical Center
An affiliate of the University of Vermont Health Network, Porter Medical Center, operates a network of primary care and specialty medical practices throughout Addison County, Vermont.
Focusing on keeping their community healthy through primary care, information, and education, Porter Medical Center has offered advanced technology and high-quality, compassionate care since 1925.
TECHNOLOGIES USED

YOAST SEO
WORDPRESS
JAVASCRIPT
PHP 7
HTML5
CSS3
KEY HIGHLIGHTS

Moved their static HTML site into WordPress for ease of use and management for site administrators
Implemented and improved content and data structure
Cleaned up outdated content and consolidated duplicate pages among different departments
Incorporated new branding and styling changes during the build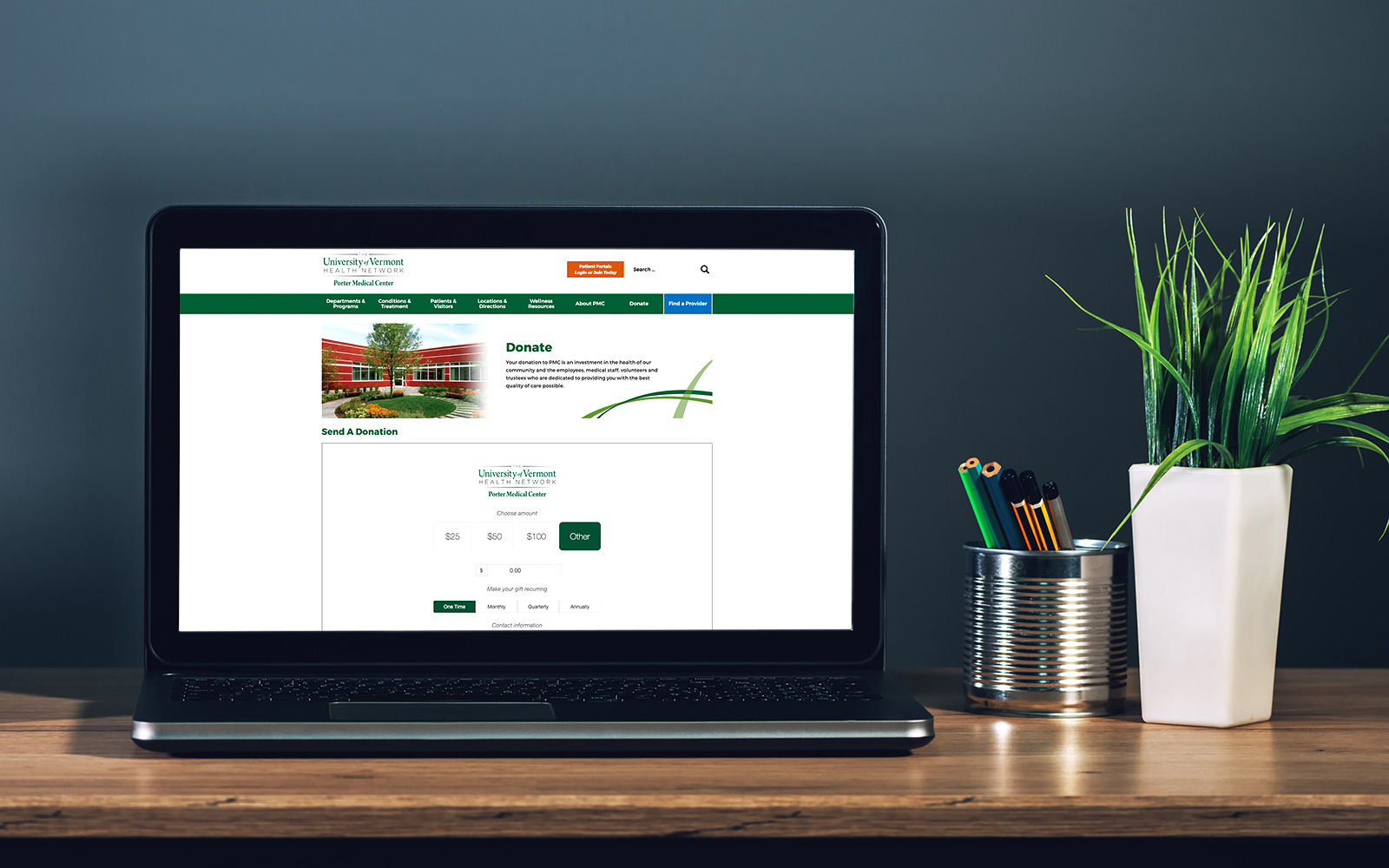 The Challenge
Porter Medical Center's previous website was a static HTML website that proved difficult for the UVM staff to edit and manage content. In addition, the content on the website became overwhelming and was in need of reorganization.
Our Approach
Bytes.co moved Porter Medical Center's website onto the WordPress CMS, making managing content much easier. WordPress, the number one CMS on the web, has a large community of support providing Porter Medical Center with the ability to easily scale the site as needed over time. In addition, Bytes.co worked with UVM to consolidate their content and present it in a more digestible way for visitors to read and scroll through.
Homepage Layout & Design
Bytes.co utilized a WordPress pre-built template that was very similar to their pre-existing design. Next, we customized the theme according to UVM's branding guidelines and cleaned up the content on the homepage to follow modern UX/UI best practices.
Browse Related Projects
Learn more about our WordPress website design project for NAMI Vermont, a nonprofit dedicated to mental health support and education.
UVM Children's Hospital's WordPress website features a modern, kid-friendly design & organized site architecture for a great user experience