New Global HQ for Burlington Bytes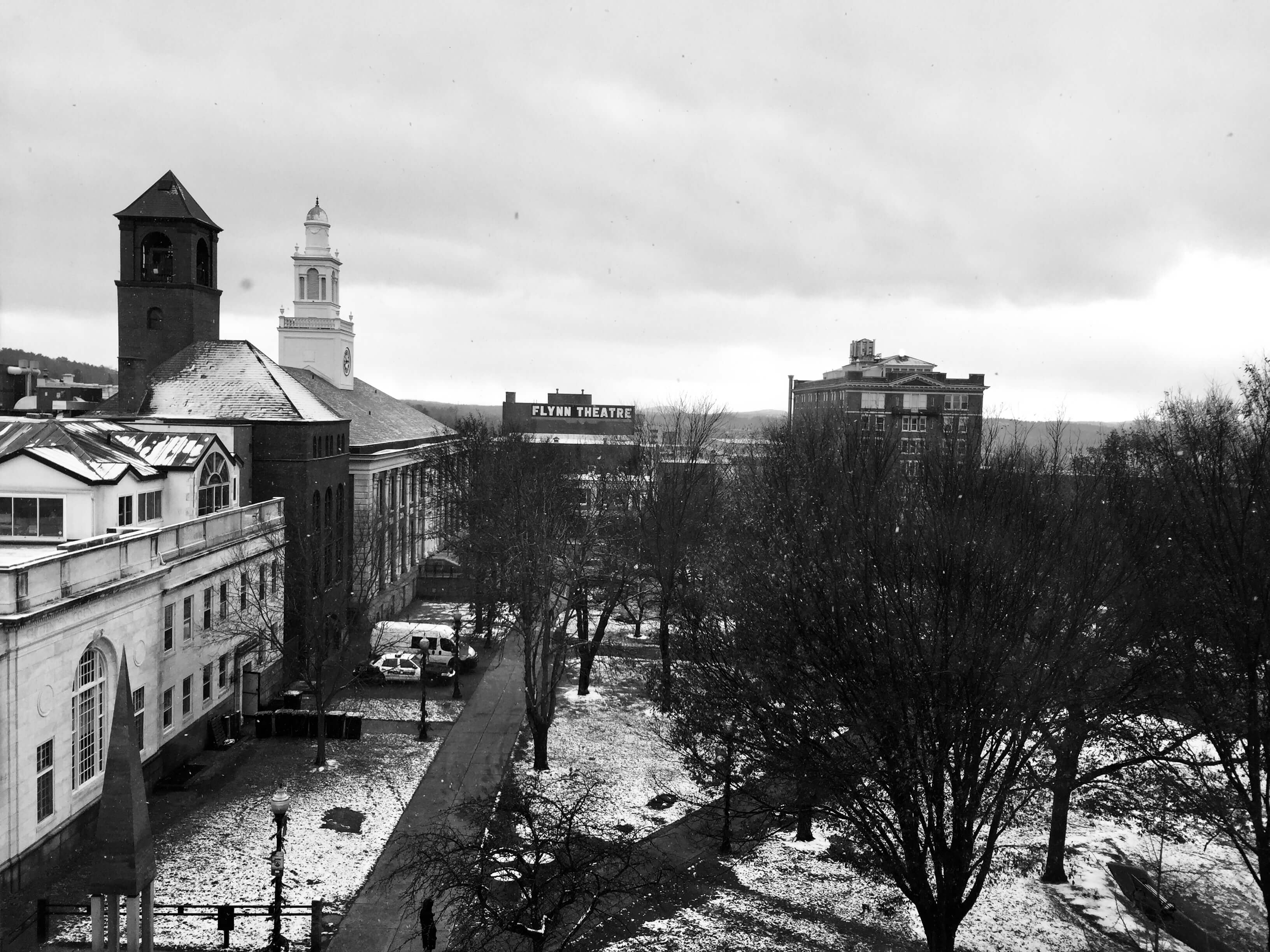 Burlington Bytes is moving up in the world–– literally! We have recently traded in our basement office on Church Street for a sunny spot above ground at 164 College Street. We're all adjusting pretty well to our new digs (especially the part about having natural light), so we thought we'd give you a digital written tour!
Lobby/Conference Room
The elevator (fancy we know) opens to a large space segmented by dividers. Like us, this area is multi-purpose. It's our conference room, our lounge, and our waiting area. But most importantly, this is where you might find the office dogs hanging out.
Fancy Offices
Right off of the lobby, there are three small office rooms–– each of which comes with a view of the park and the Adirondacks in the distance. I guess this is where being the founders or CEO of our company really came in handy.
Support Room
Go down a flight of stairs and to the left, and you'll find the Support room. Not only does this room house our support staff, it also is home to our project managers. This is where all your tricky website problems go to be solved. These all-star experts will plan, execute, and keep your website running smoothly and deal with any issues that might come up.
Production Room
Right next to the Support room is our Production room. It's like Santa's workshop, but for websites–– full of wonder and sarcastic comments from all our expert developers. But don't let their sense of humor fool you–– they're very serious about creating beautiful and user-friendly websites.
Digital Marketing Room
All the way in the back, there's the Digital Marketing room. Once your website is up and running, the Digital Marketing Department will take it to the next level. Whether you want Google Adwords Advertising or SEO, they've got you covered!
Kitchen
Wedged in the corner between the Support room and the Production room is the kitchen. It's arguably the most important room in the office since it's the place where all our snacks live. Plus it has a super cool spiral staircase.
That brings us to the end of our tour! If you would like to come and see us in person to talk about how we can build, maintain, and promote your website, you'll find us on College Street.
Skip Footer