We Are Happy To Announce The Winner of Our Vermont Tech Jam Giveaway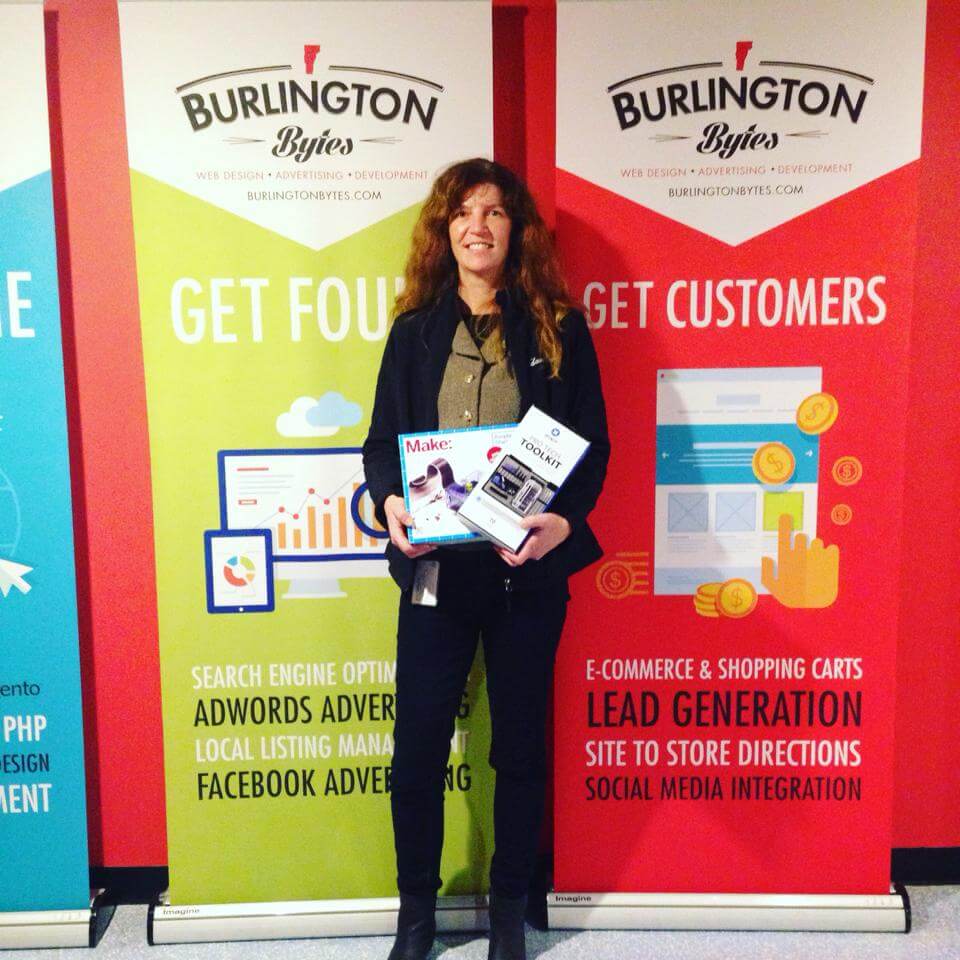 Did you attend the annual Vermont Tech Jam this past October? We were in attendance once again, and this year it was bigger than ever! The two-day job fair and tech expo brought together "dozens of Vermont's most innovative companies and organizations all under one roof." The event was a great opportunity to meet and chat with a variety of folks to talk all things "tech"! We also received a lot of resumes, so thank you to all of you who are interested in working with us. We truly appreciated the amount of people that took the time to come to our booth, to find out more about what we do!
If you did happen to stop by our booth, you may have noticed that we had a pretty sweet Tech Jam schwag giveaway that included both a Raspberry Pi Starter Kit & Pro Tech Tool Kit (valued over $250.00)! All we asked, was that you signed up to be on our mailing list and be entered to win. We are happy to announce that we have chosen a winner, and that winner is Laurie Brown, from Barre, Vermont!
Laurie, for the past 28 years, has worked as a School Transition Counselor, for the State of Vermont. She works with the Division of Vocational Rehabilitation to help high school students and young adults to think about possible careers and further trainings after high school and in turn, find them jobs.
We want to thank Laurie for stopping by our office and posing for a picture with her fabulous prizes!
Skip Footer