website design
Age Well
A nonprofit dedicated to keeping northwestern Vermont's older adults healthy and independent.
Age Well is a nonprofit organization located in northwestern Vermont. Committed to enhancing the lives of older adults, Age Well provides a variety of support services, including home care coordination, caregiver support, nutrition and wellness programs, and other resources. Their mission is to help empower older adults to make informed decisions about their health and lives so that they can age with dignity and independence.
TECHNOLOGIES USED

WordPress
Gravity Forms Plugin
Modern Tribe Events Calendar Plugin
Enable Media Replace Plugin
Google Language Translator Plugin
WPFront Notification Bar Plugin
KEY HIGHLIGHTS

Fully conforming WCAG 2.1 Level AA website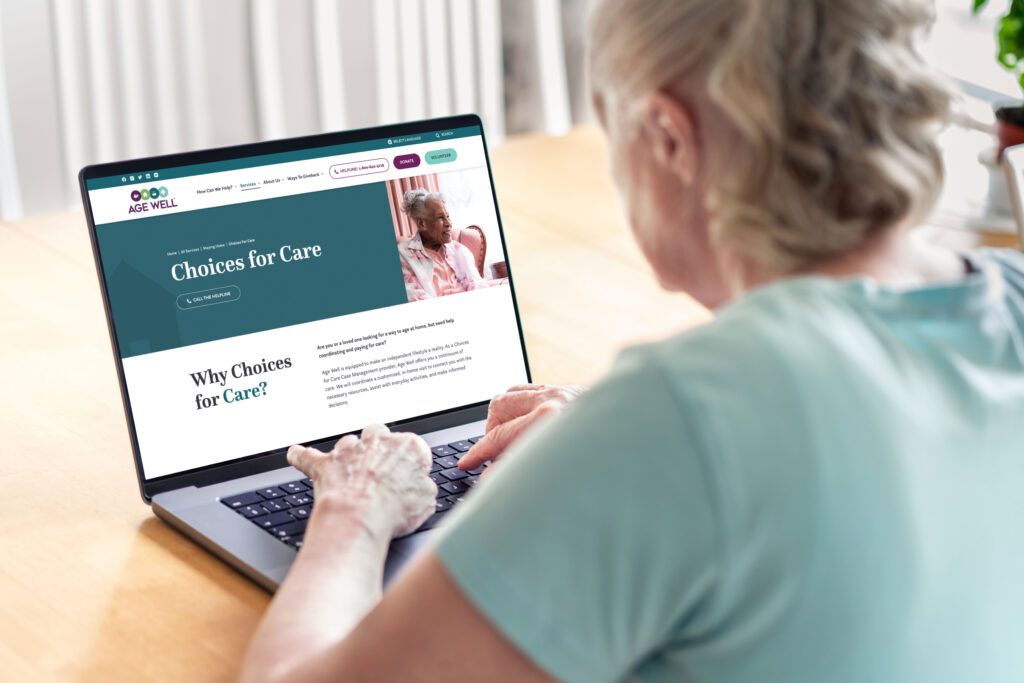 The Challenge
Age Well's website is the main touchpoint for the many groups it serves, particularly older adults, caregivers, and healthcare providers. As such, it was essential that this new website make it possible for users from each of these groups to easily access the resources, services, and information that they need. A key piece to this was web accessibility, in order to ensure equal access for those who use assistive technologies. Additionally, this new website would also need to have a modernized design and streamlined functionality, and an improved conversion rate for both contacts and donations.
Our Approach
When creating Age Well's new WordPress website, web accessibility and SEO best practices informed our every decision. Upon starting this project, we discovered many redundant and outdated pages, which we cut down to create a more organized site structure. Content across the site is now accessible to all users, key highlights including the new mega menu, video transcripts, and the transformation of select PDFs into page content. Supplemental content is also now able to be dynamically pulled into pages via a new Information post type. This improved functionality combined with a much-needed design refresh has led to a stunning, WCAG 2.1 AA conforming website.
Homepage Layout & Design
Provides different types of users with clear direction towards relevant resources and showcases services in a clean, organized manner.
Mega Menu
Clear CTAs for Different Users
Services Breakdown
Calendar of Events
Hear From Age Well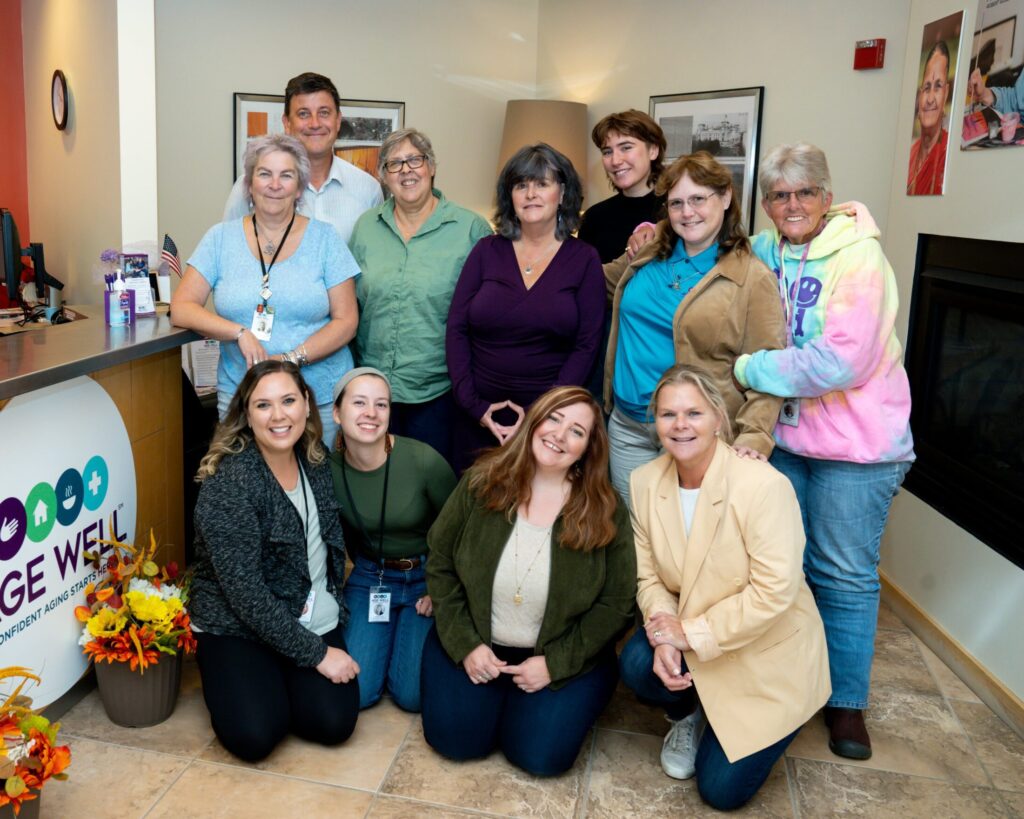 Working with the team at Bytes.co was a fantastic experience from start to finish! Their creative and collaborative approach, knowledge of website development, and attention to detail ensured that our project moved along seamlessly. We are so impressed with our new website, it's absolutely gorgeous, easy to navigate, and ADA compliant, it doesn't get any better than that!