website design
Samaritans
A nonprofit organization that provides support to those impacted by suicide or struggle with feelings/thoughts of suicide.
Through their 24/7 helpline, grief support services, and community education, Samaritans works tirelessly to help those affected by suicide, particularly those local to Massachusetts. The organization began 47 years ago and has since expanded all over the world. The Samaritans have answered over 3 million calls, chats, and texts from those who are struggling and have supported 15,000+ suicide loss survivors in their grief journeys.
TECHNOLOGIES USED

GRAVITY FORMS PLUGIN
MODERN TRIBE EVENTS CALENDAR PLUGIN
KEY HIGHLIGHTS

UPDATED & MODERNIZED DESIGN
FULLY WCAG 2.1 AA CONFORMING WEBSITE
The Challenge
In 2020, Samaritans decided it was time to revamp their existing website. Their website visitors typically fall under one of three categories: a person experiencing suicidal thoughts, a person who has lost someone to suicide, or a person who is interested in participating in suicide prevention workshops. Therefore, our number one objective was to provide resources and answers as quickly as possible, as the website is the gateway to users finding the help that they need. Additionally, Samaritans wanted this new website to be built to meet web accessibility success criteria for improved user experience and more equal access to services.
Our Approach
To start off, we wanted to give the Samaritans website a welcoming, compassionate look and feel and provide multiple channels for a user to self-select a path to take. We also built their website to be fully WCAG 2.1 AA conforming, ensuring that everyone now has access to Samaritans' lifesaving services. We also organized content very intentionally in order to effectively communicate the impact this organization has on thousands of people through collections of stories, testimonials, and images. Given the significant impact Samaritans has on thousands of lives daily, we're incredibly honored to have been chosen to rebuild their website.

Homepage Layout & Design
Speaks to each of Samaritans' different users, and allows them to quickly self-select a path based on their specific needs.
Clear Calls-to-Action
Multiple Ways For a User to Reach Out
Services Breakdown
Resources Section
Hear From Samaritans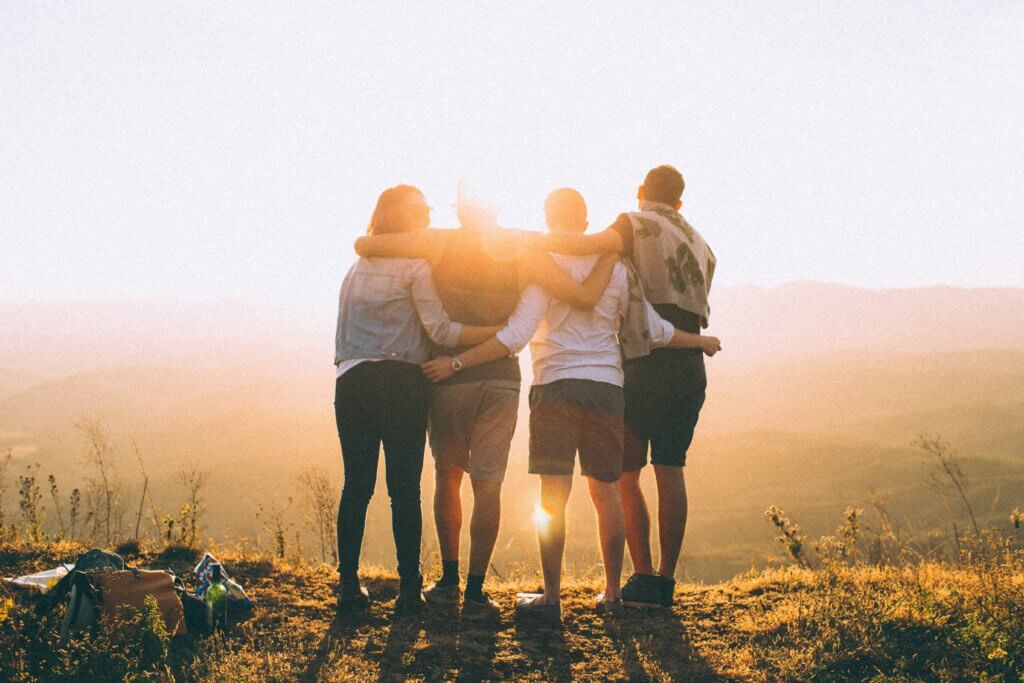 I can't say enough about how easy – yes, EASY – our web redesign process was. Bytes kept the project moving along, being cognizant of time and budget, every step of the way. They were very helpful in getting our team up-to-speed on accessibility requirements, and did it all with a positive attitude. As a one-person marketing team, this project could've felt very overwhelming and scary. Instead, Bytes was able to quickly understand our needs and our organization, knowledgeable in what designs would make the most sense, and extremely organized in the management of the project. I've done a happy dance every time I've looked at the site since launch, and have gotten wonderful feedback from our team. I would work with Bytes on a million more web projects, if I could! I am absolutely certain that the work they have done means that exponentially more people are going to be able to reach Samaritans' and access our lifesaving services. What more can you ask for?
Browse Related Projects
Learn more about our WordPress website design project for NAMI Vermont, a nonprofit dedicated to mental health support and education.
Learn more about our WordPress website project for United Counseling Service, a mental health center serving the southern Vermont community.