Google Local Services Ads & Your Small Business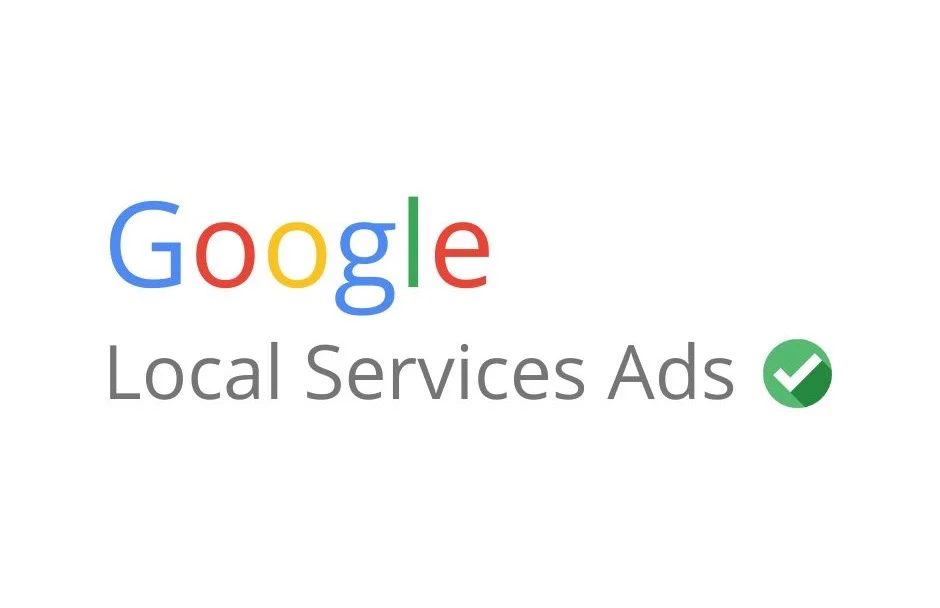 What is Google Local Services?
At its core, Google Local Services connects small business owners with customers in their area. With Google Local Services ads, business owners have the opportunity to list their services online and have their contact information appear at the top of local Google search results. Businesses with a Google Local Services ads account are also eligible to earn the Google Guaranteed badge.
If you're a local business looking for an effective way to reach new customers, Google Local Services may be right for you.
What is the Difference Between Google Ads and Google Local Services Ads?
When customers search for relevant services in their local area, Google Local Services ads will appear at the top of search results and the map pack – even above Google Search ads. This feature provides an advantageous way for businesses to market their services and stand out from the competition.
Customers can also easily contact you through your ad. Each Local Services ad collects leads via phone calls and message requests, providing a seamless way to connect. Customers also have the ability to schedule a booking through your ad as well.
Another key difference with Google Local Services is that you only pay for leads related to your business, not for clicks on your ad. To help you determine an advertising budget, Google has a cost estimate tool that takes into account your industry, location, and your desired number of leads per month. You even have the ability to dispute invalid leads to receive a credit.
Performance on Google Ads vs. Google Local Services Ads
We've also seen great success with clients' performance on Google Local Services, particularly with Vermont Construction Company. Since launch, Vermont Construction Company's Local Services ads have observed a 79.02% lower cost per conversion compared to Google Search ads. Given the lower costs per conversion combined with the higher quality of local leads, it is easy to see why more and more businesses are turning to Google Local Services to grow their customer base.
How to Get Started with Google Local Services Ads
To get started, you must first set up a Google Local Services account and provide Google with your business information. This will include your business name, address, phone number, website, and a description of your services. However, you'll first have to confirm that your business falls into one of the Google Local Services categories before you'll be eligible to advertise.
Google Local Services Ads Categories
Local Services ads are available in select markets, and businesses must fall into specific categories in order to participate. Some of the eligible categories include:
Acupuncture
Animal Rescue
Appliance Repair
Carpentry
Child Care
Driving Instruction
Electrical
Financial Planning
Funeral Homes
General Contractors
Home Inspection
House Cleaning
HVAC
Landscaping
Lawyer Services
Moving Services
Personal Training
Pest Control
Pet Grooming
Plumbers
Preschool
Real Estate
Roofing
Tax Services
Tutoring
Veterinarian Services
The Google Guaranteed Program
After you've confirmed your eligibility, you can then get your business listing verified through the Google Guaranteed or Google Screened program. This program allows customers of Google Guaranteed businesses to receive a reimbursement from Google if they receive unsatisfactory services.
However, to earn the Google Guaranteed badge, you'll need to first pass a background and license check from Google. Once this is completed, your business will then be able to show the green Google Guaranteed badge on its Google Local Services listing, and customers will be able to receive reimbursement from Google if need be.
Google has also made it possible for businesses to run ads before fully earning their Google Guaranteed badge. In order to run pre-badge ads, businesses must have reviews, completed the billing and budget process, and have submitted a license or business registration. However, ads from businesses that are not yet fully Google Guaranteed will show below those who have completed the verification process.
Benefits of Google Local Services Ads
With Google Local Services ads comes a variety of benefits for both business owners and customers. Business owners not only benefit from a competitive ad placement, but can also directly communicate with customers and are only billed on a pay-per-lead basis. But perhaps most importantly, Google Local Services provides businesses with an opportunity to improve their brand visibility and reputation in their local markets.
On the other hand, Google Local Services enables customers to discover local businesses and easily compare prices. With the added benefit of the Google Guarantee, customers can also rest assured that they're choosing trustworthy service providers. All in all, these factors combine to create a more seamless and convenient customer experience that is likely to lead to more conversions for businesses.
How Bytes.co Can Help
Our digital marketing team is here for Google Local Services ads support, as well as to help get your business Google Guaranteed. Contact us to learn more about our Google Ads management services, or schedule a free consultation.
Skip Footer