website design
Amnet Realty
A full service residential and commercial real estate agency based in Turner, Maine.
Serving six counties in southern Maine, Amnet Realty also provides clients support for financing and insurance through its other businesses, American Mortgage Market and The Eagle Insurance Agency.
TECHNOLOGIES USED

WORDPRESS
GRAVITY FORMS INTEGRATION
YOAST SEO
KEY HIGHLIGHTS

MLS IDX PLUGIN INTEGRATION
PROPERTY LOCATION PAGES OPTIMIZED FOR SEO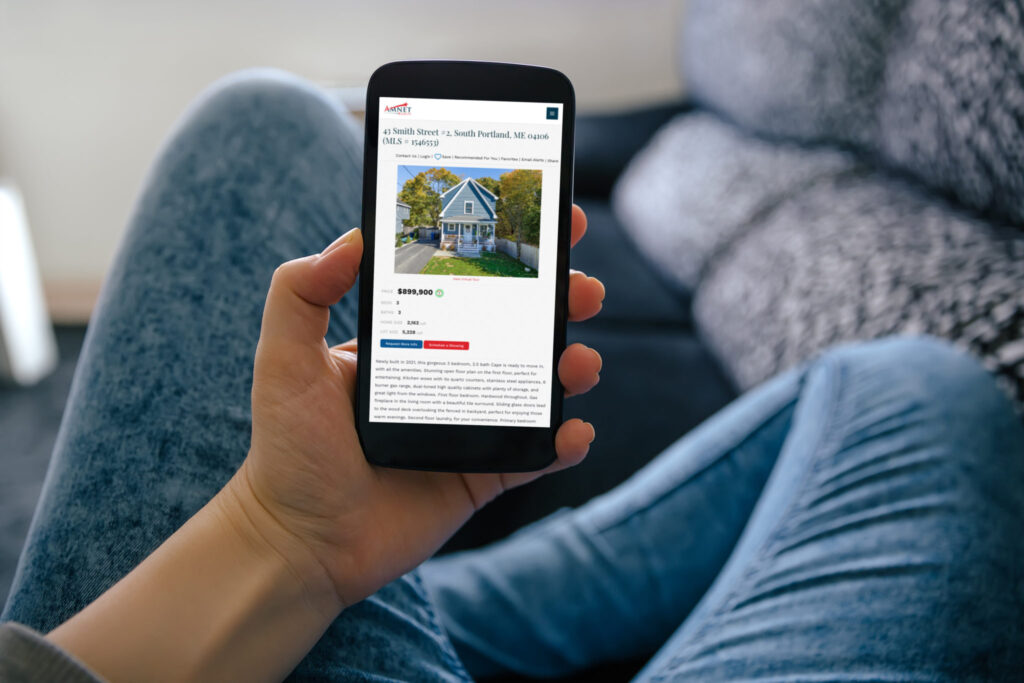 The Challenge
Our relationship with Amnet Realty dates all the way back to 2013 when we first redesigned their website. After almost ten years of growth and development, their new website marks a significant milestone for both of our companies. The main goal of this latest redesign was to give Amnet an updated web presence that felt more modern and sleek, and that better showcased the high level of quality and customer service that they are known for. In addition, the new website needed to be optimized for data import from recent property listings in Maine, as well as be more user-friendly and intuitive for visitors to navigate.
Our Approach
With the help of a pre-built WordPress theme, our team created a modern, mobile-responsive WordPress website that better reflected Amnet Realty's brand and services and offered more streamlined navigation. Through the integration of an MLS IDX plugin, customers are also now able to easily explore local properties and stay up-to-date on newly available listings. All in all, the end result is not only a visually appealing new website but one that provides an improved user experience and helps Amnet Realty stand out from the competition.
Homepage Layout & Design
Amnet Realty's homepage is optimized for capturing inquiries and making it easy for users to find the properties and information they are searching for.
Large hero image that can be changed out seasonally is complemented by two calls to action to help guide a user
User-friendly inquiry form that prompts visitors to detail what they're looking for
Quick search option for visitors looking for specific properties
Property type search filter to help visitors narrow in on their search
Why Choose Us section that details Amnet Realty's values
Browse Related Projects
Learn more about our WordPress website design project for NAMI Vermont, a nonprofit dedicated to mental health support and education.
Learn more about our WordPress website redesign project with Merrill L. Thomas, a real estate agency serving the Adirondacks and Lake Placid.