Announcing Our Sister Company – Accessible Web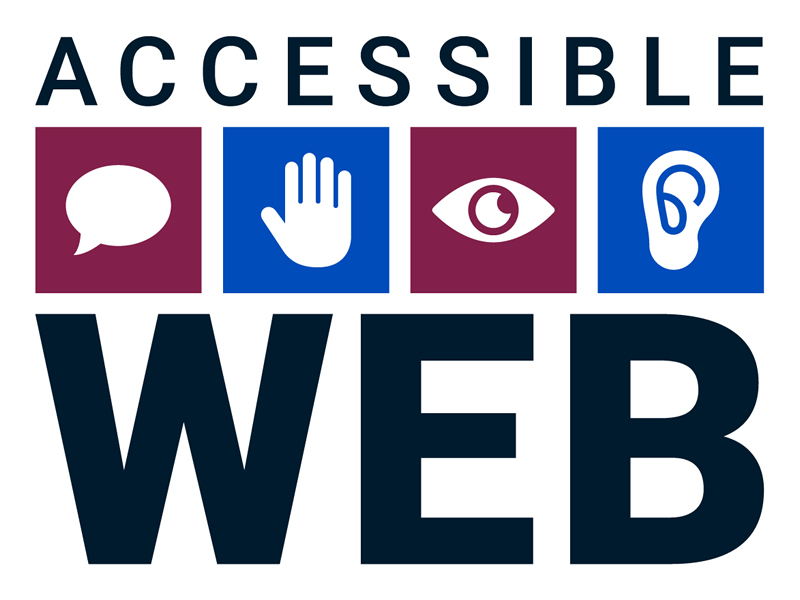 By now you've probably heard about web accessibility and the flurry of lawsuits around online ADA compliance. If you've been living under a rock, here are some articles to get you up to speed:
We've been hard at work getting our team trained and building out a couple of cool tools to help new and existing clients deal with this issue. Here are some bullet points:
We've started another company, Accessible Web. We're focusing this brand on the positives around web accessibility. This isn't just about lawsuits, it's about creating amazing user experiences for visitors with disabilities. We want to work with our clients to build amazing accessible websites from the ground up. We're also building a really cool accessibility product… stay tuned on that.
We've been learning the Web Content Accessibility Guidelines (WCAG 2.1), all our developers are working these standards into their workflows, and we're including it as part of our QA process.
We're working on getting various members of our team certified via the International Association of Accessibility Professionals (IAAP). 6 members of our team have earned their Certified Professional in Accessibility Core Competencies (CPACC) credentials, and various members of our team are currently preparing for CPACC and Web Accessibility Specialist (WAS) exams.
Finally, maybe most notably, we've made the decision that all websites created by Bytes.co will be at least WCAG 2.1 A Conforming moving forward. We build the best websites around, and we've decided to commit ourselves as an organization to make sure our sites are amazing for every visitor, even those that may be using screen readers, zoom text, tab navigation, and other assistive technologies. We've also created a process for all existing clients so they can choose whether they want to upgrade their sites affordably to meet WCAG conformance.
In the early days of Bytes.co, when we were still Burlington Bytes and operating out the basement, it started to become clear that more and more people were using their phones and tablets to browse the web. We decided early on to start building all our sites to be mobile-responsive, this was a huge shift for our developers and clients. The entire web changed in the next couple years, and now most sites have more mobile traffic than they do desktop traffic.
We believe that web accessibility is the next big thing in website design and development. The lawsuits aren't going away, the ADA will likely be formally amended in coming years to include clear guidance on websites, and every website will be required by law to meet WCAG 2.1 conformance. More importantly, we're making a social commitment to our family, friends, and neighbors with disabilities. The web is a place without limitations, let's work together and make it inclusive for everyone.
~Peter
Skip Footer